Wednesday, April 6th, 2016
Hello, Everypawdy!!
Today April 5th, I went to my 5th rehab session and I am doing great!  The last two sessions I made it to 15 minutes on the treadmill/tank.  My visit on March 22nd, I put my paws on the side of the tank where there is no treadmill.  The girls said I am one smart girl!  But today, I only did it a couple of times and I kept a really good rhythm!!  I also do exercises and laser therapy on my hips.  When I first started going to physical therapy, I was sooo tuckered afterwards.  Now after 5 sessions, I am full of energy and want to do more!  My mom cannot believe how much physical therapy has helped me out.  She said some of my muscle tone was diminishing because we hadn't been able to walk much due to the wind.  I get bad dry eye when it's allergy season and when it's windy.  Now I have Doggles, and I can walk in the wind!! Yay!  My Doggles are cute and for the most part I like them.  Everyone says I'm too cute!  This makes my mom happy 🙂
March 1, 2016 ~ Mom is taking me to my first physical therapy appointment!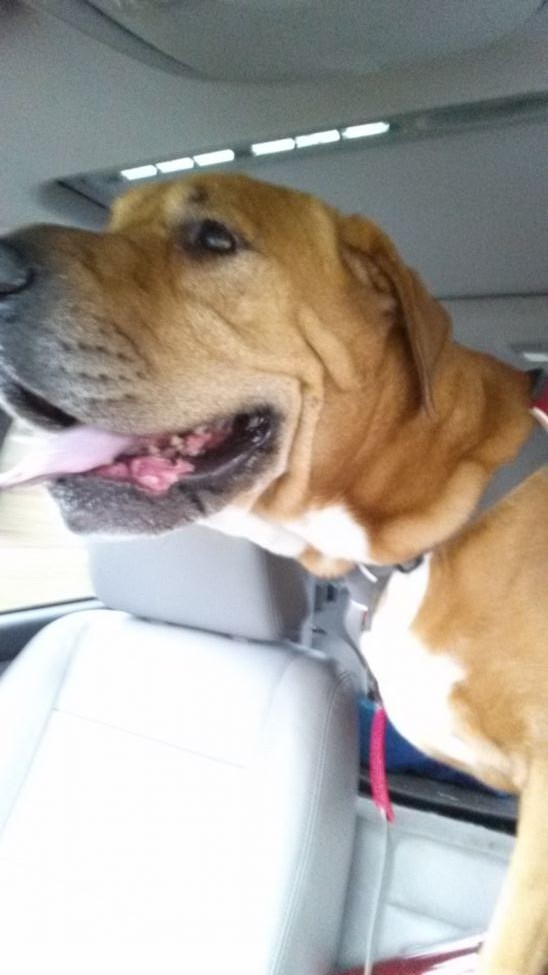 Mommm…why am I in here??!? How do I get out?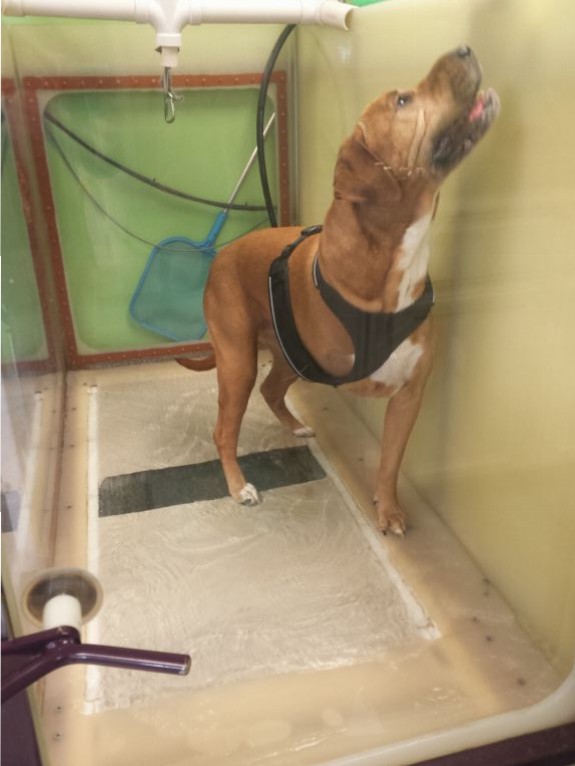 Scary!!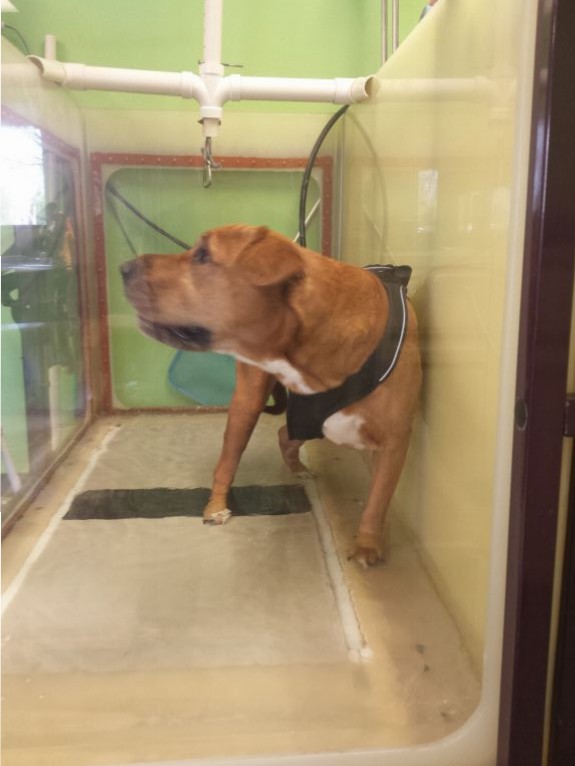 Ummm..Mom, the water is getting higher…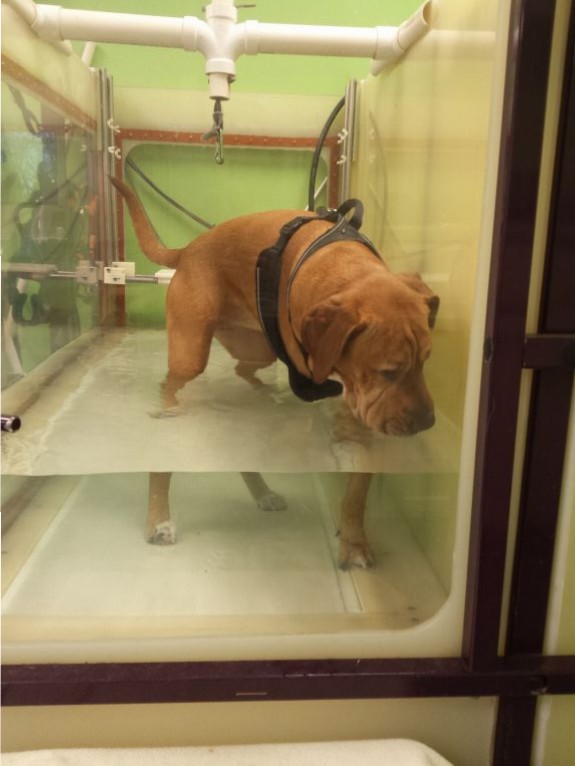 Working hard! I went 10 minutes the first time.  I had to take a few breaks, but that's ok.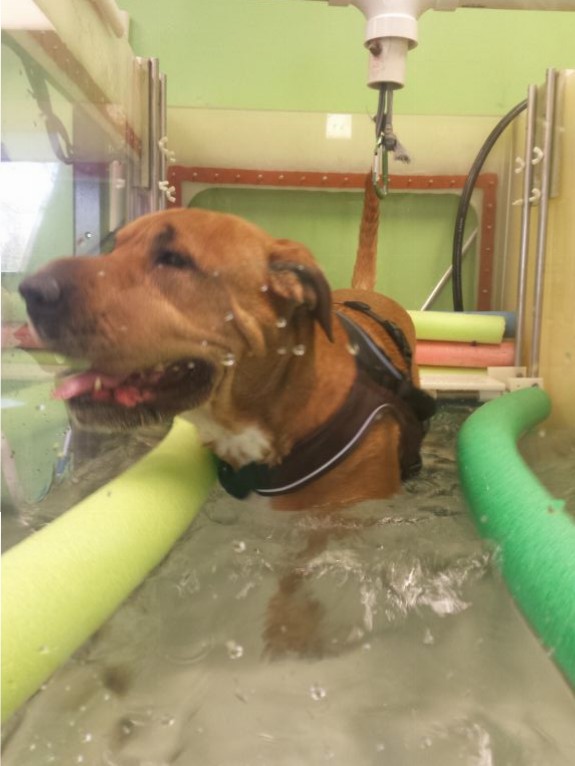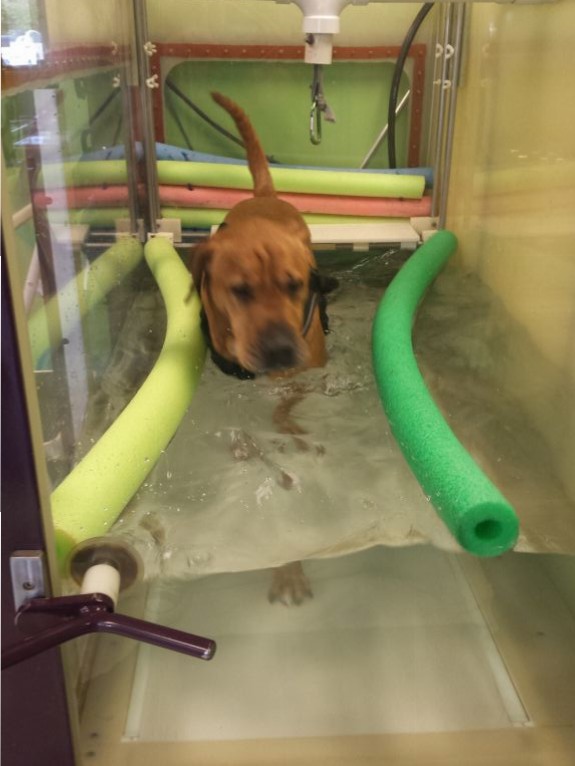 Thank goodness..we are done!  Notice all the noodles in the tank?..it's because my body was going in different directions 🙂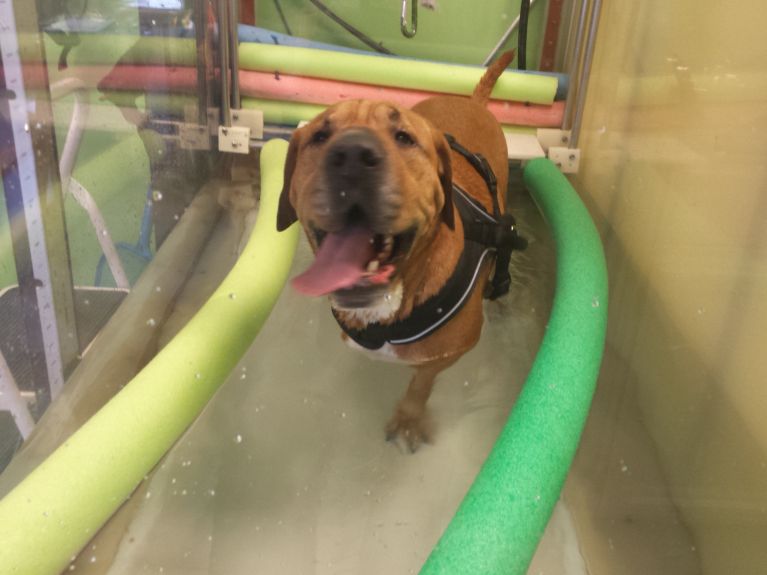 After rehab, I was sooo tuckered.  I laid my head down and would open my eyes and just stare at my mom.  My mom said I was saying "Thank You" with my beautiful brown eyes.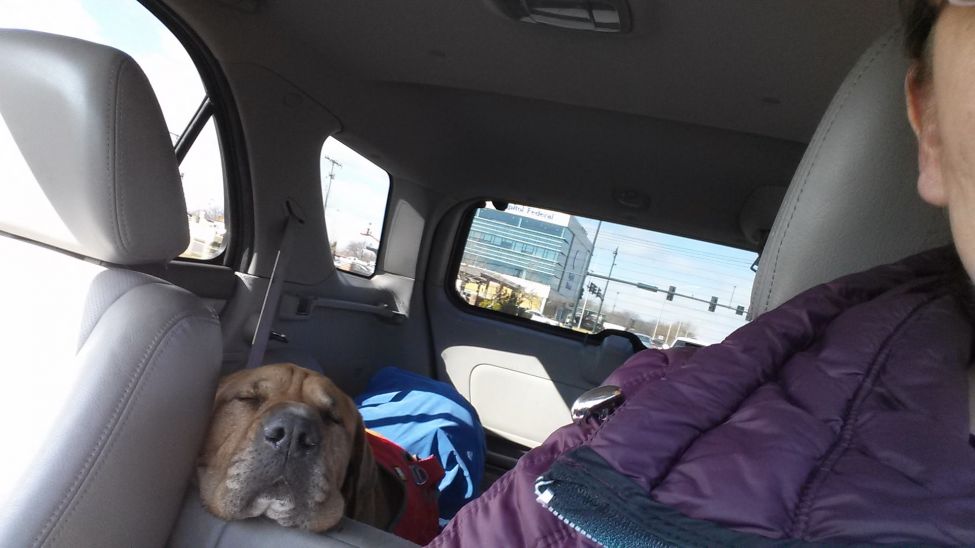 Then I pepped up because Mom said "LOOK" we are going to this cafe and getting a treat!!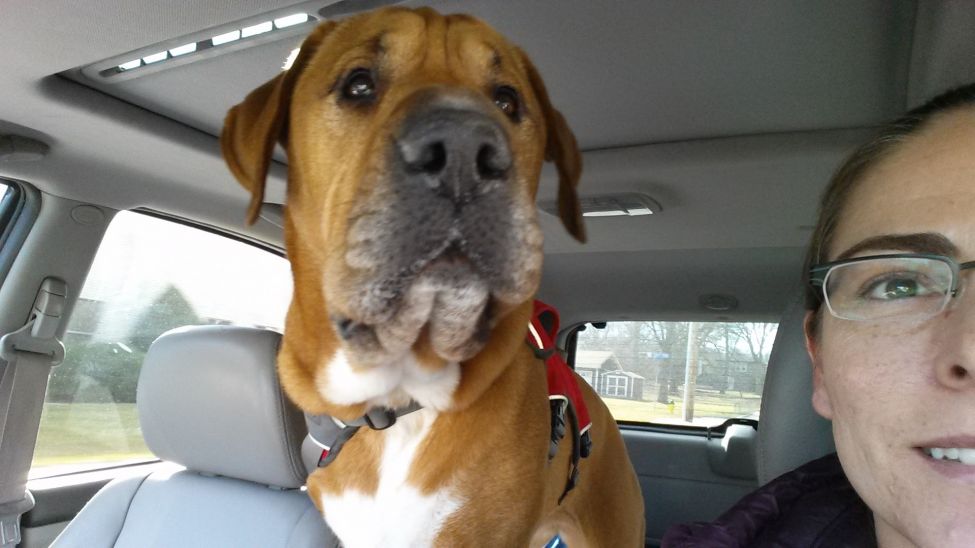 My mom got me a heart shaped treat just for me 🙂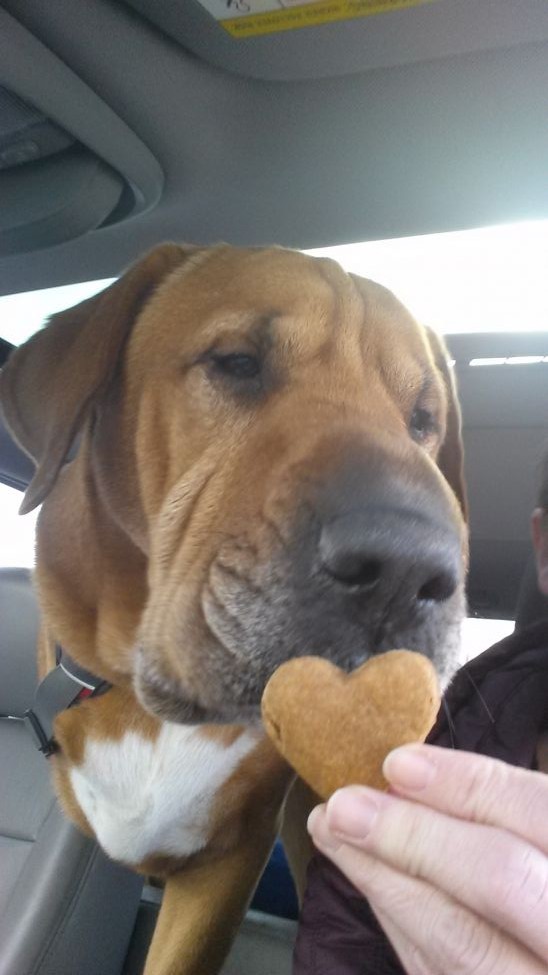 I am one happy girl!! 🙂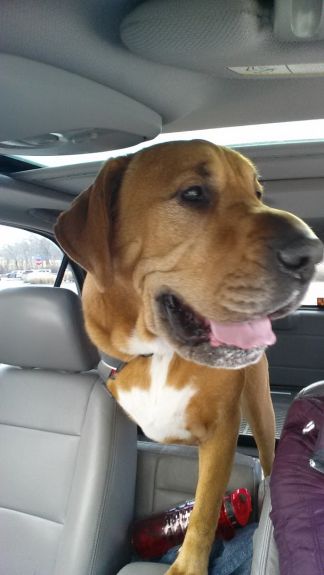 Relaxing outside…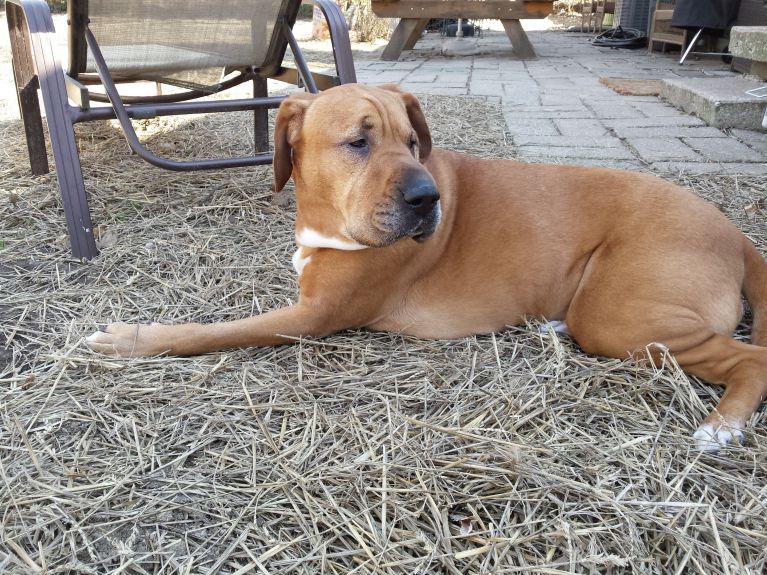 March 22nd~ On our way to Physical Therapy!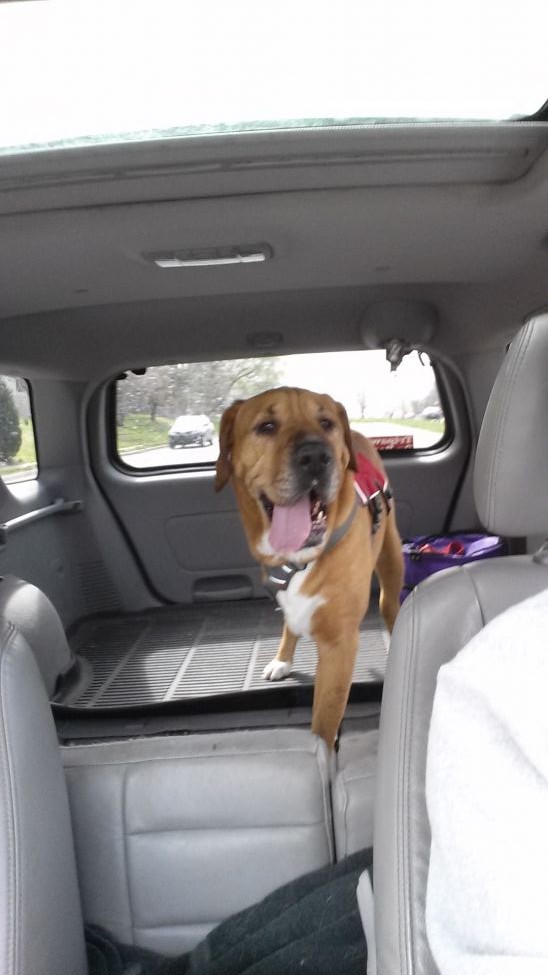 Here we go…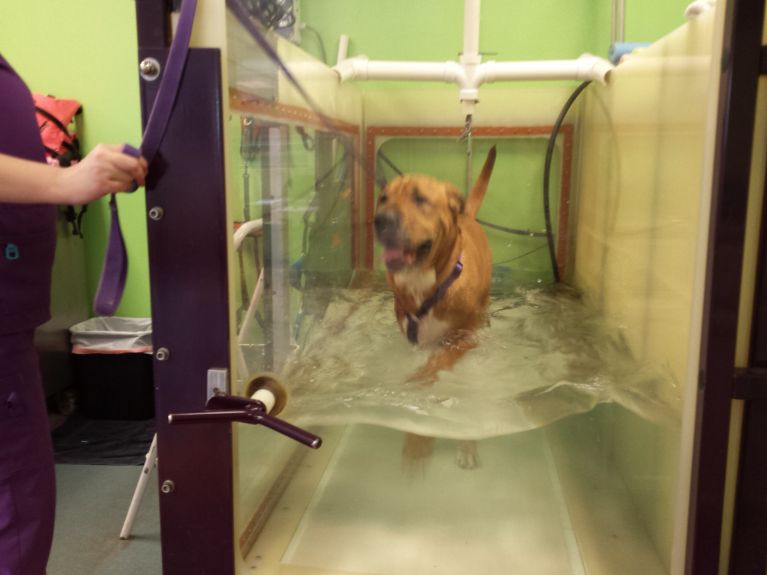 You can see I have something going on with my eye..it's an ulcer! Ouchy!! But I was still workin' it!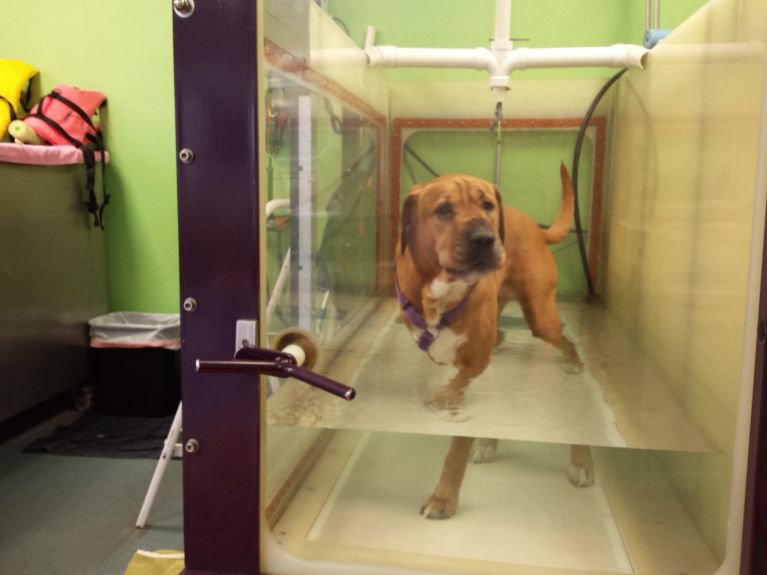 We are done! Whew…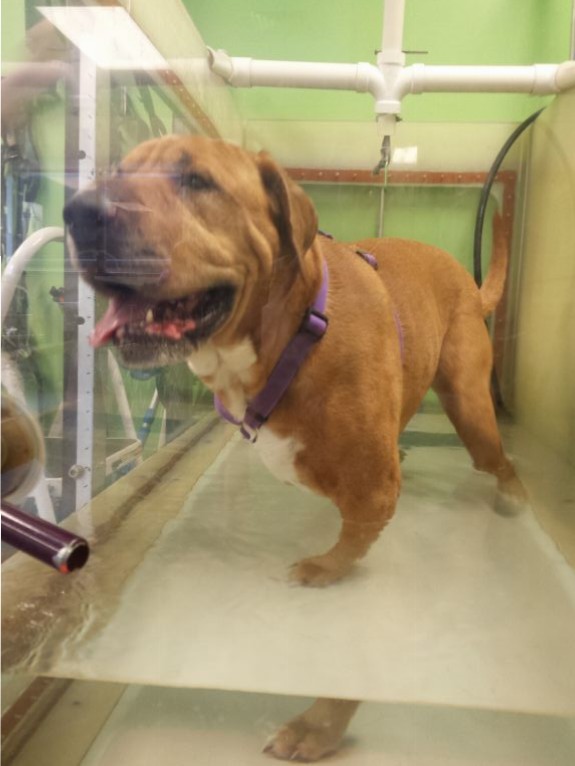 Time for the 'rocker' exercise. And then I was ready to do something different! 🙂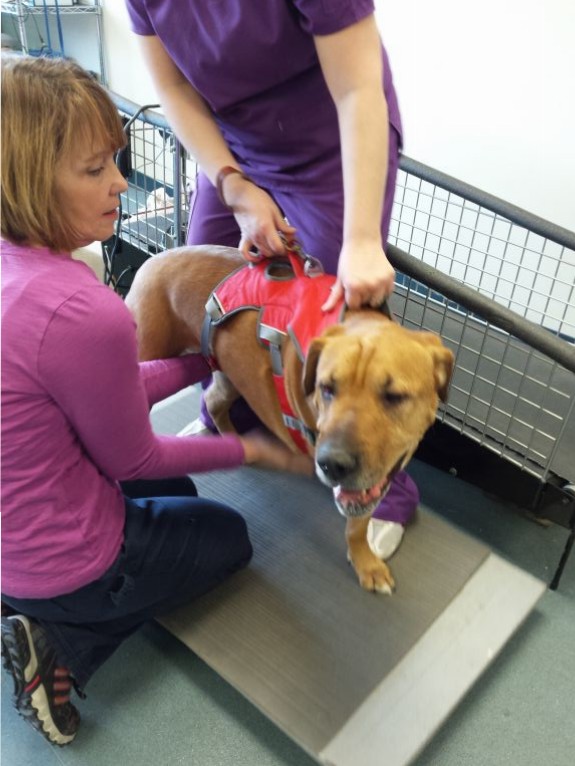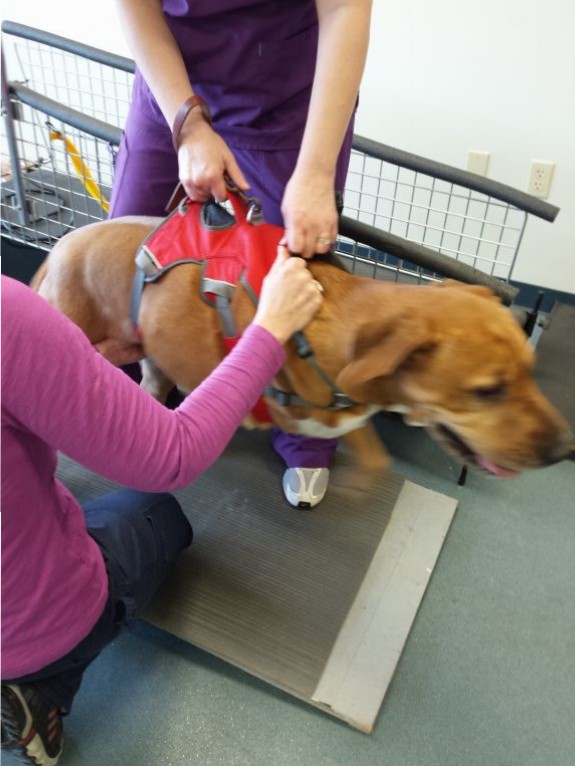 Time for laser therapy!  This is relaxing!!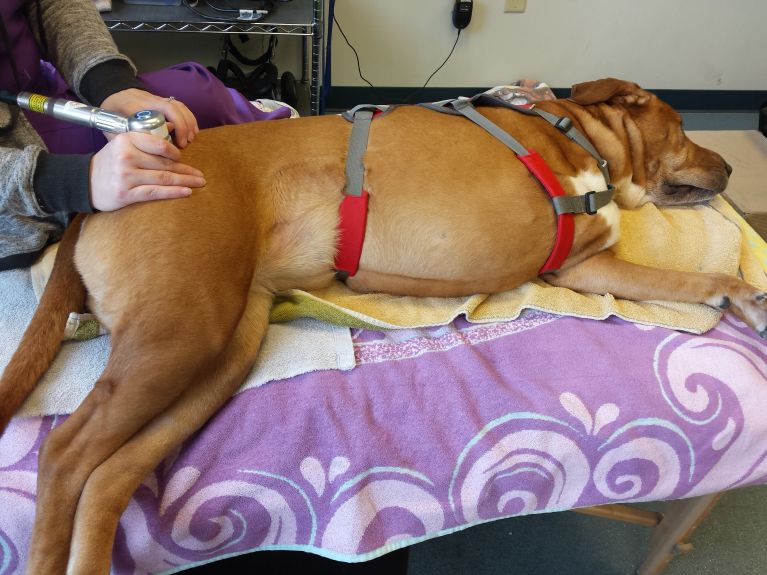 Happy girl!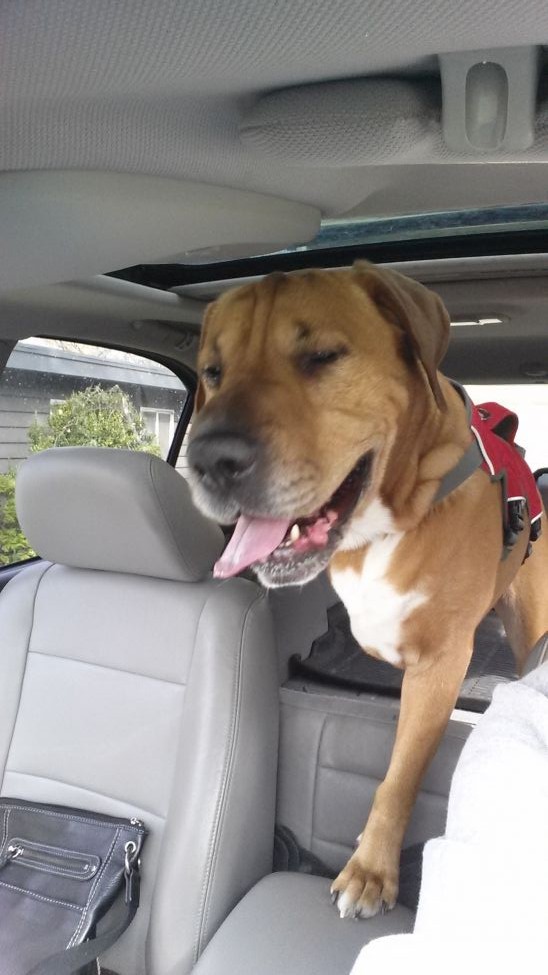 So, I started developing an ulcer on my eye about 5 weeks ago.  Nothing was working and my lower lid was turning in and my eyelashes were rubbing against the ulcer…extra ouchy!  I couldn't open my eye, and so mom said we need to get me back in right away.  We went to the vet and they decided to do an eye tack and set it for the next day.  My uncle Justin had to take me to my appointment because mom had clinical at the hospital.  She warned him I might jump out of his truck..I did jump but Uncle Justin caught me.  I do this all the time to my mom.  She is catching me in mid-air to lower me to the ground.  I so bad just want to jump out of the car but they won't let me.  Oh well…!  So I have been on eye antibiotics for several weeks now and have been going back each week to get my eye stained.  Just this week, we found out I no longer have an ulcer but I have a scar still.  I also still have an indention in my eye ball.  I think a stick may have started all this!  I'm still on eye drop antibiotics but I am no longer in pain.  The doctors are keeping the stitches in for now.  We hope the ulcer stays away!!
February 20th, my eye started hurting..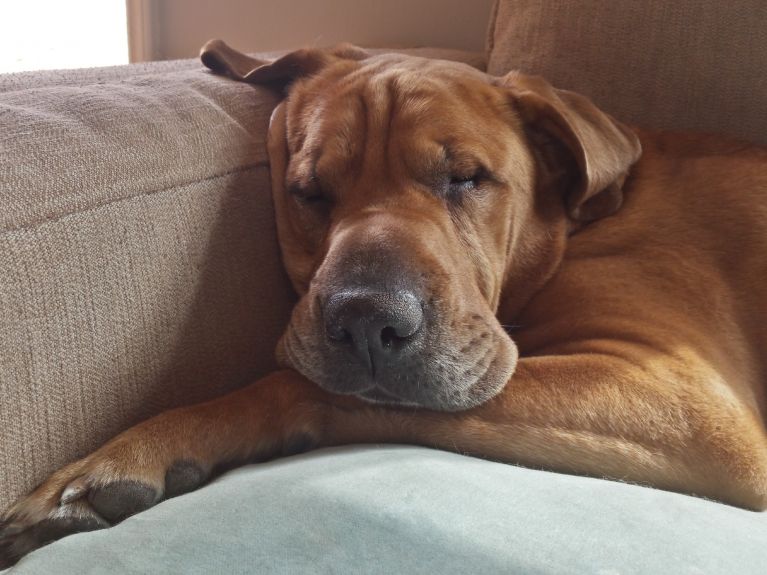 Relaxing…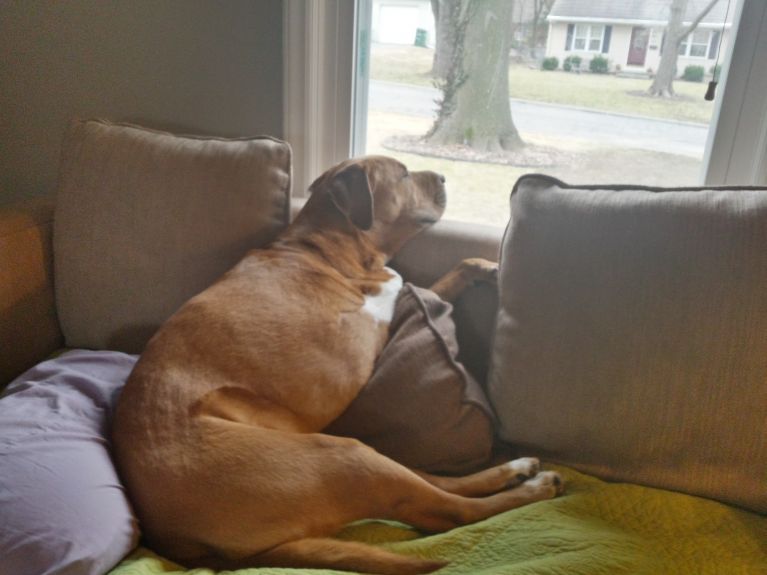 February 23rd~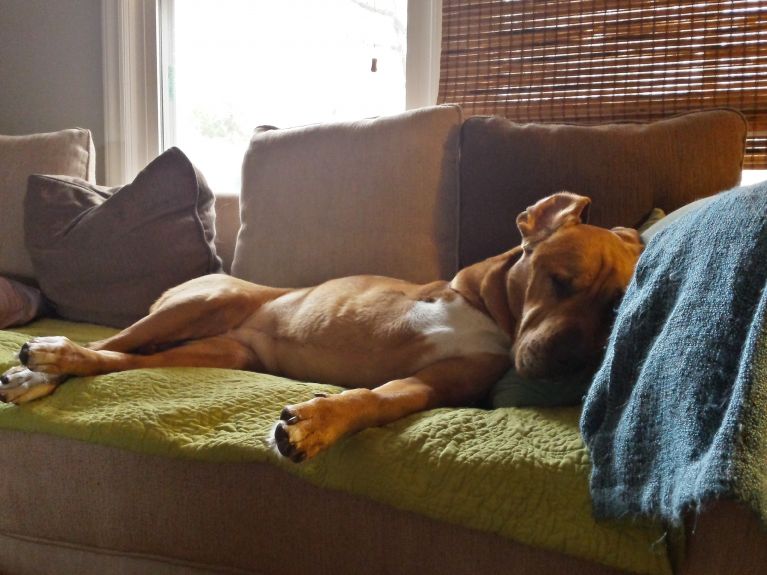 February 26th, Uncle Justin hanging party lights, so we can celebrate when Mom graduates!!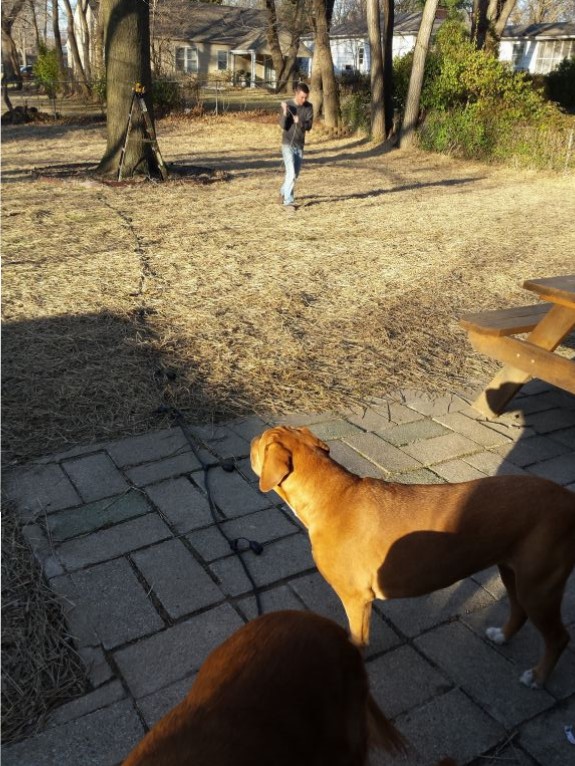 🙂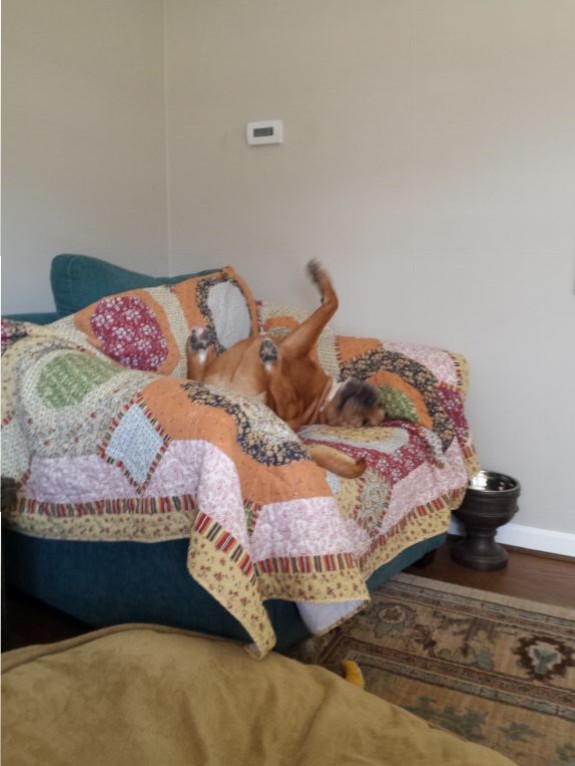 February 27th, we went to the vet to have my eye checked.  Mom then took me to get some Ice Cream to celebrate my 8 month ampuversary (February 22nd)!!!
Vet visit~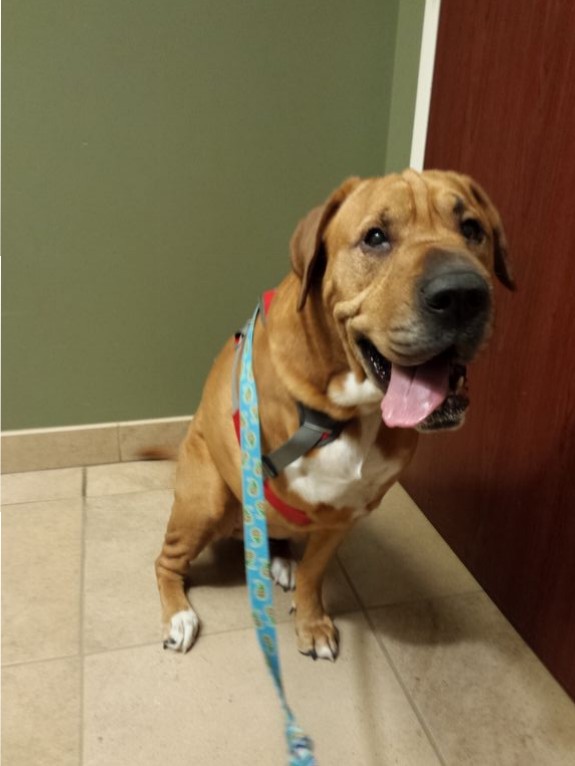 Ice Cream at Culvers!! Yummy to my tummy!!! 🙂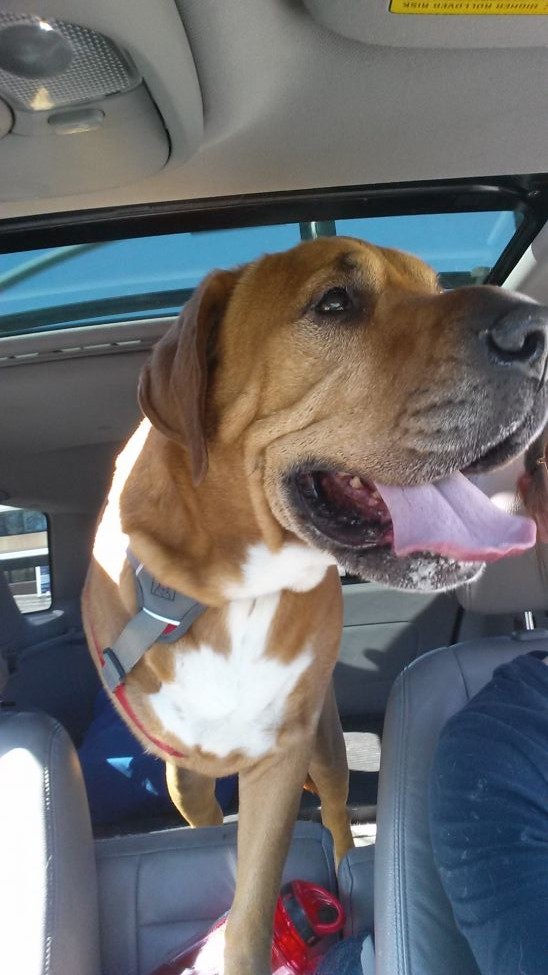 Me and my mom…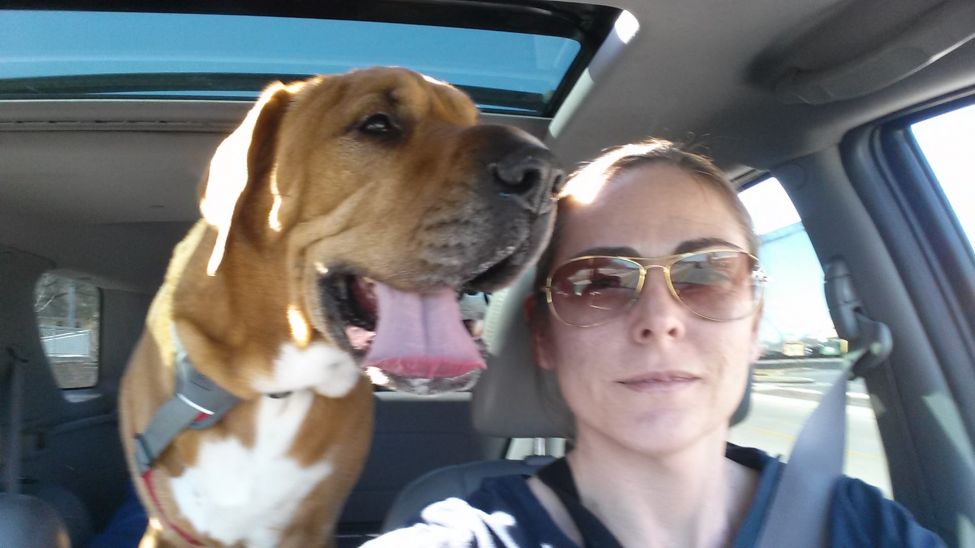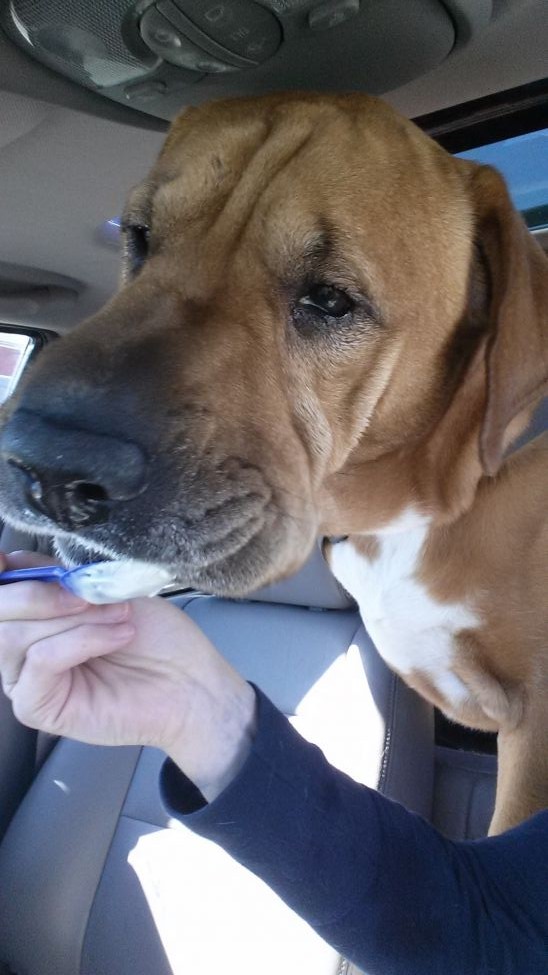 Mom..I think some dropped…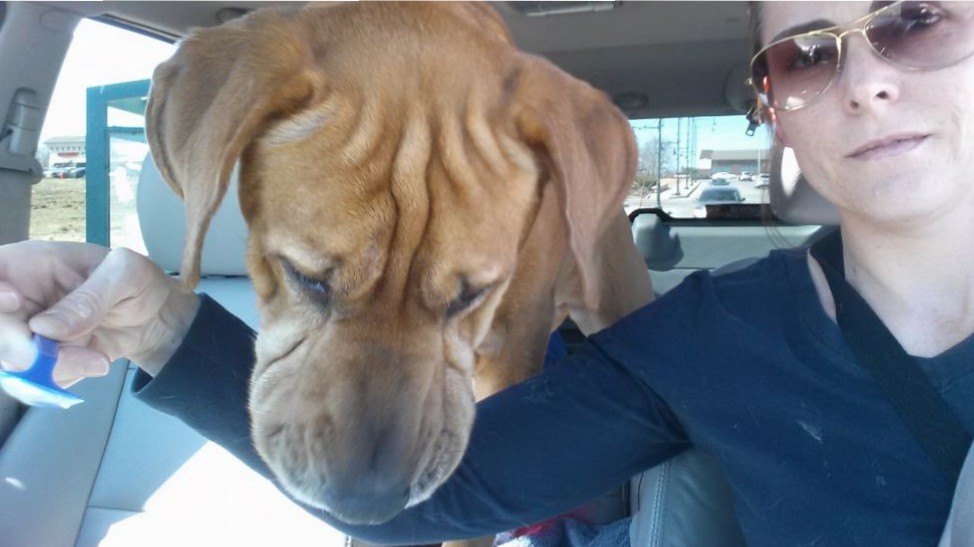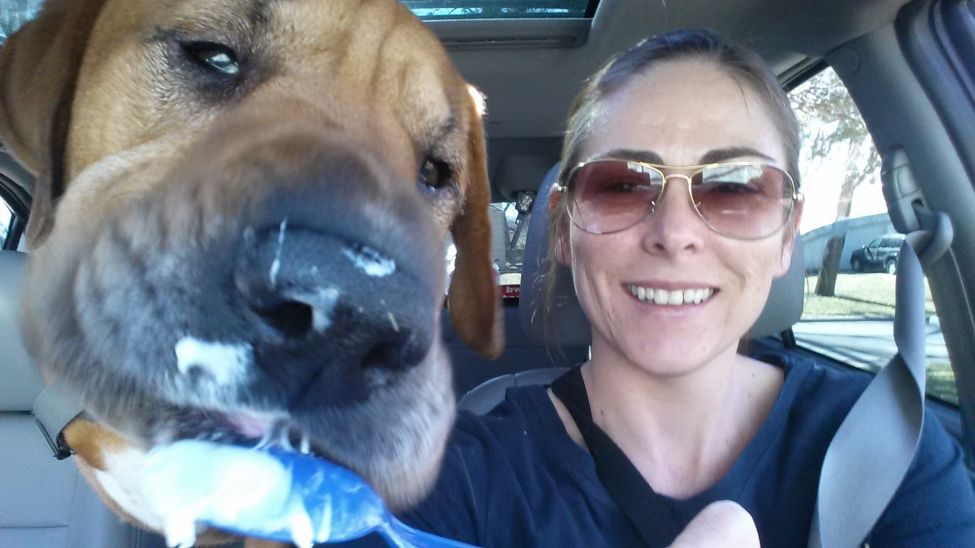 Hi 🙂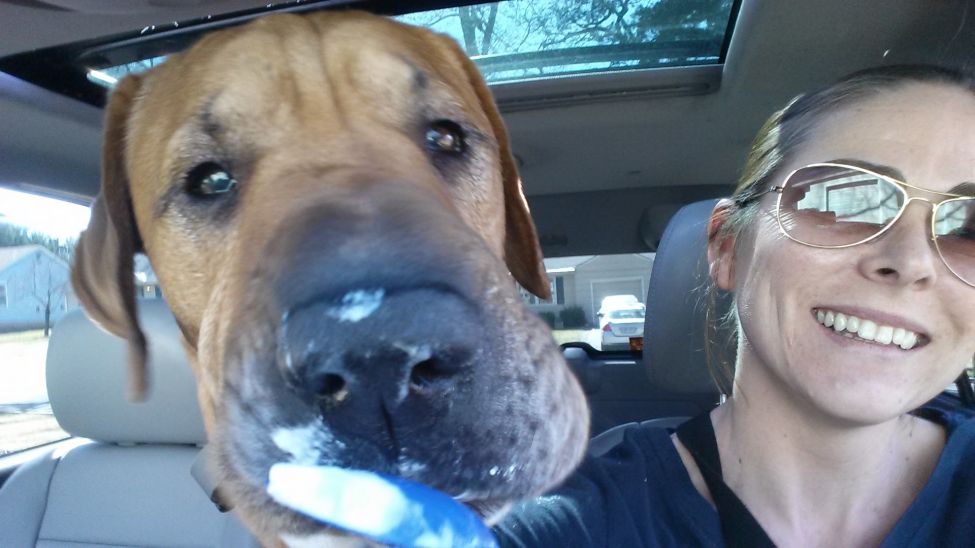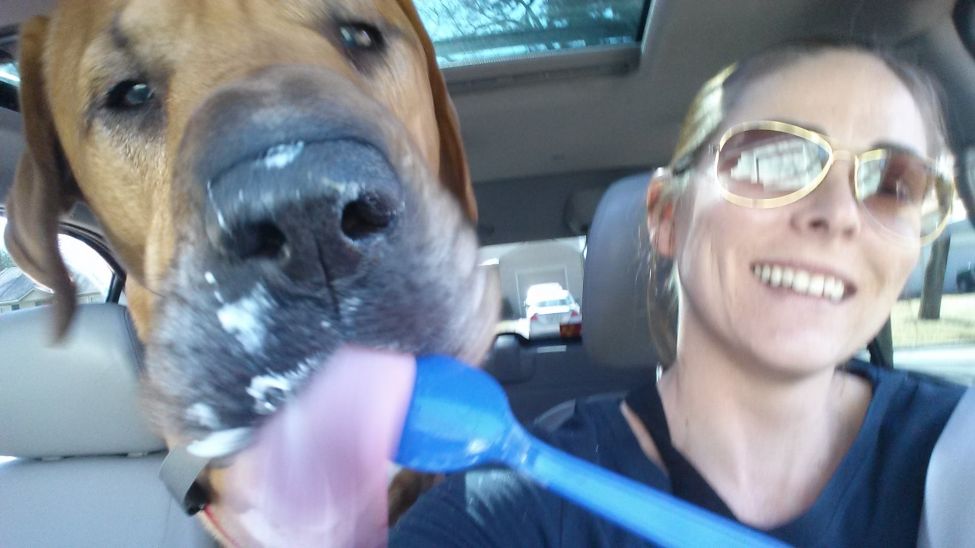 March 1, 2016~ Mom..my eye doesn't feel good 🙁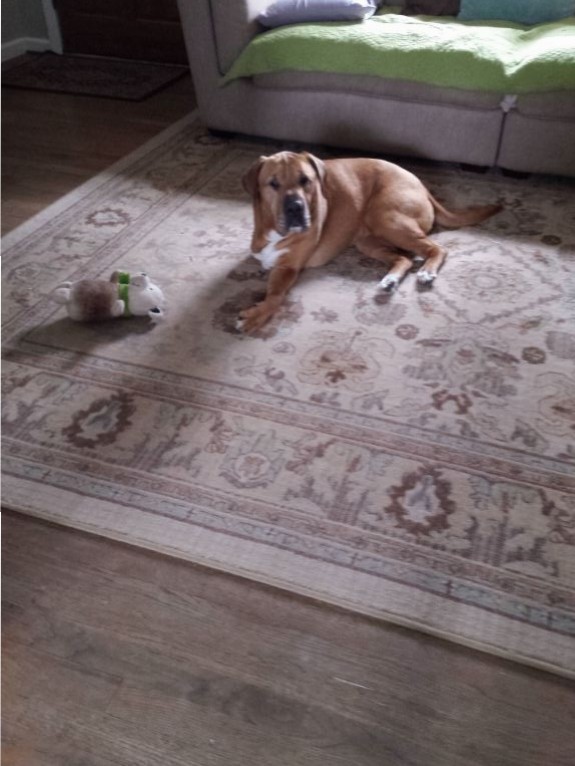 March 10th, 2016 ~ I had my eye tacked today.  I am not feeling hungry 🙁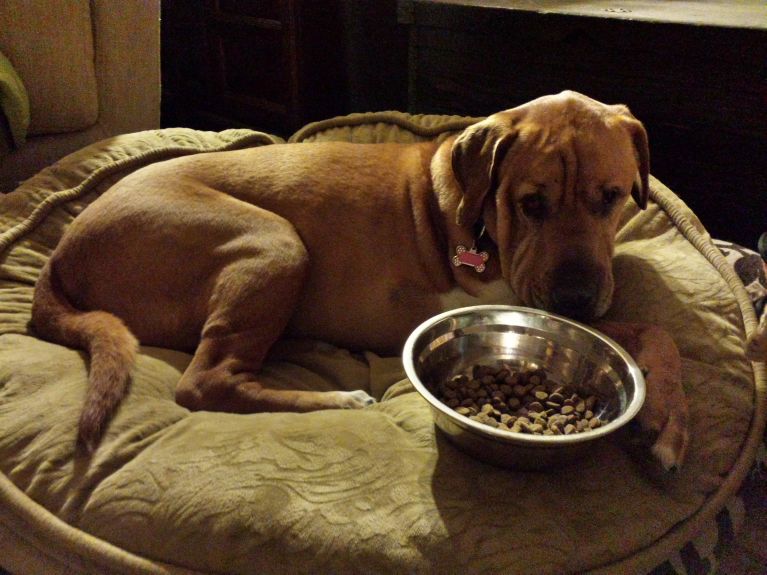 Resting with my doughnut cone…Mom says I am still so cute.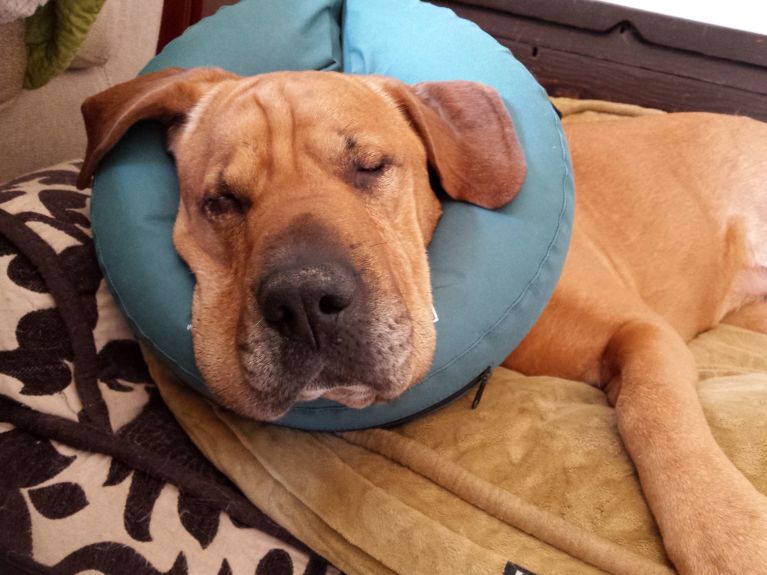 March 12th, 2016~ Still resting…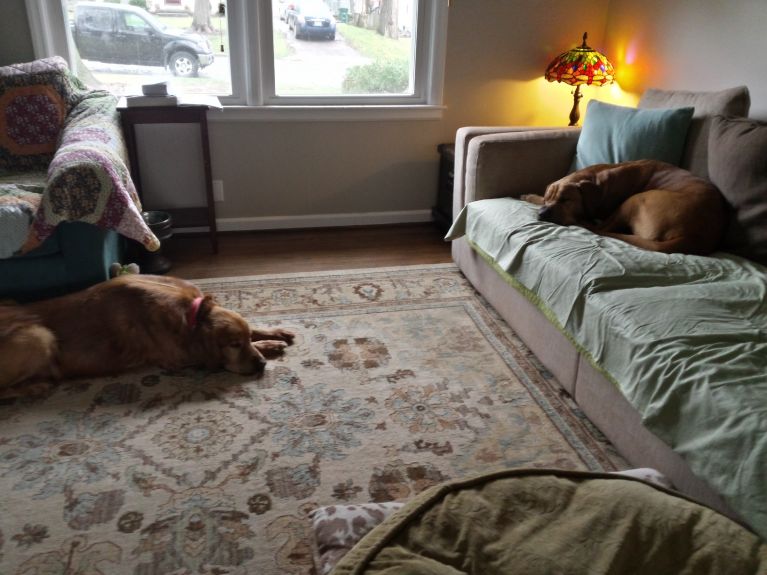 Resting with my brother..He is sooo sweet. He said he didn't have much room on the couch, but said that's ok because I wasn't feeling good.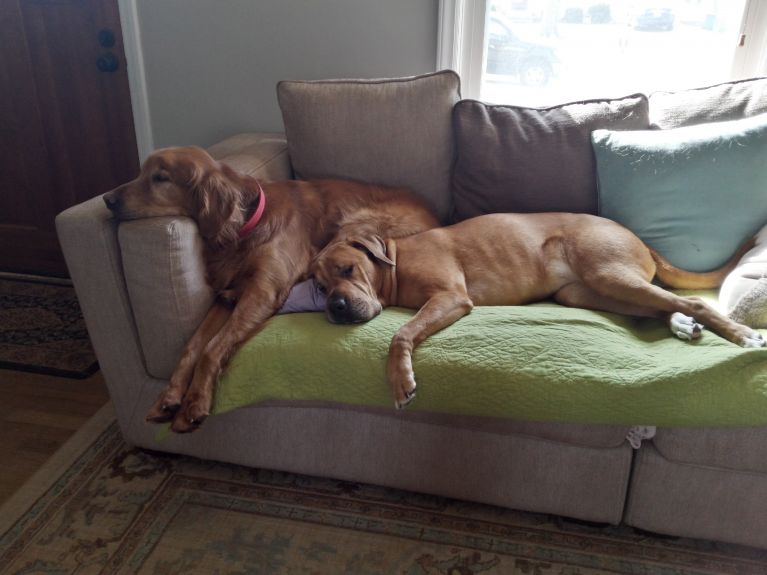 My brother told me to rest up…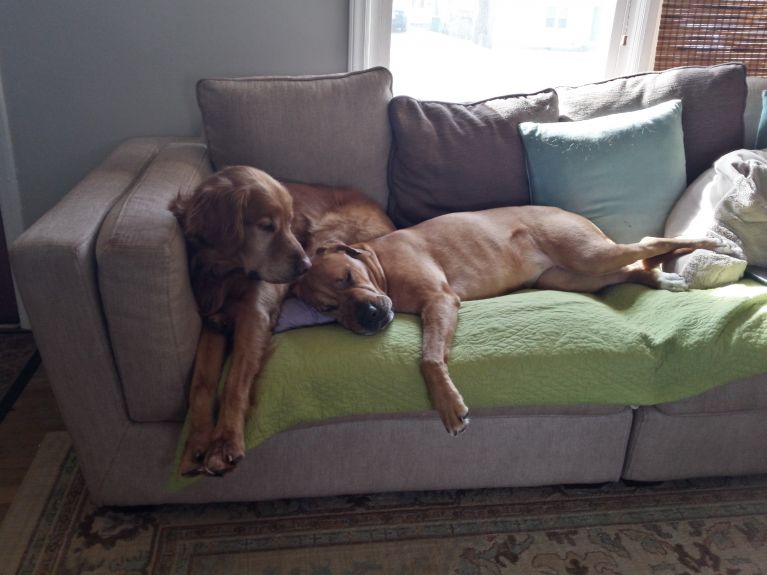 Cozy…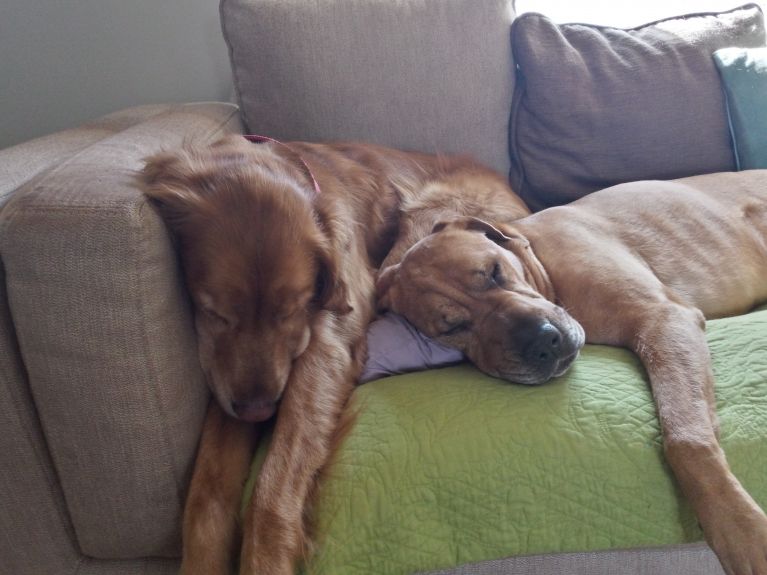 Yummy…we love when Uncle Justin cooks dinner because sometimes he feeds us good food!  Mom says only it's healthy food!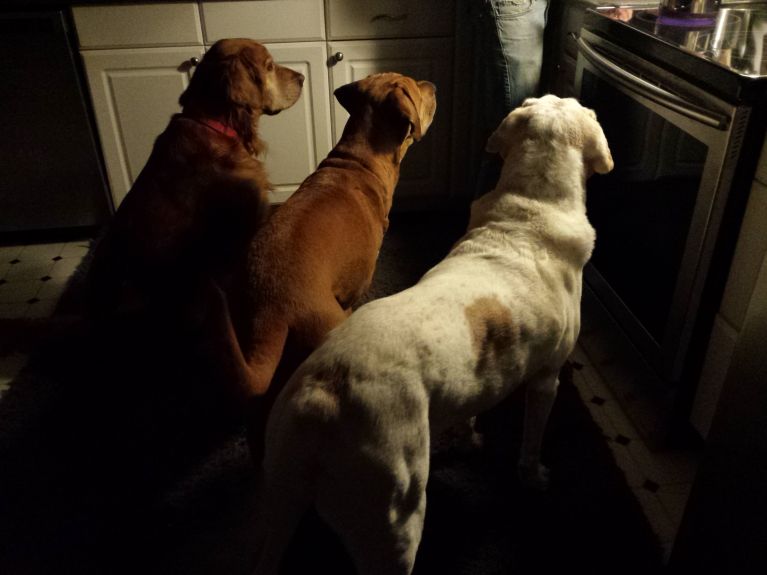 Visiting the vet on March 15th~ Mom..when is my eye going to get better?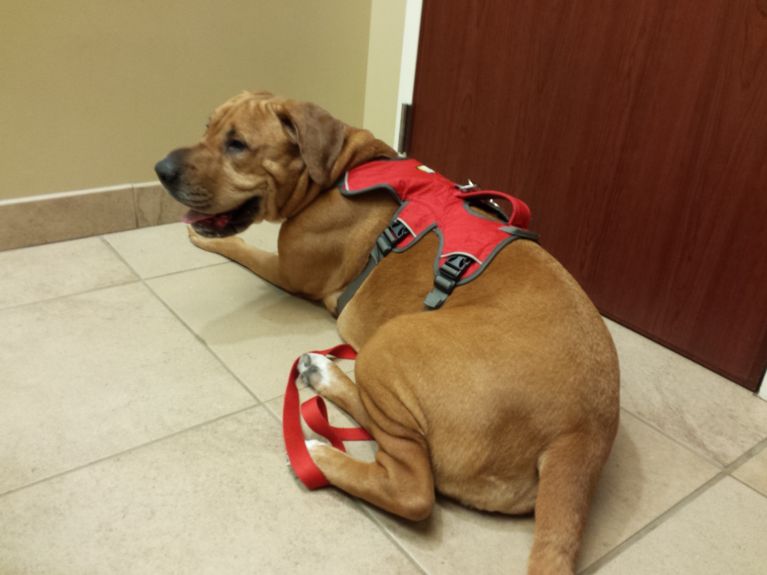 March 18th~Resting with my sister Ixora…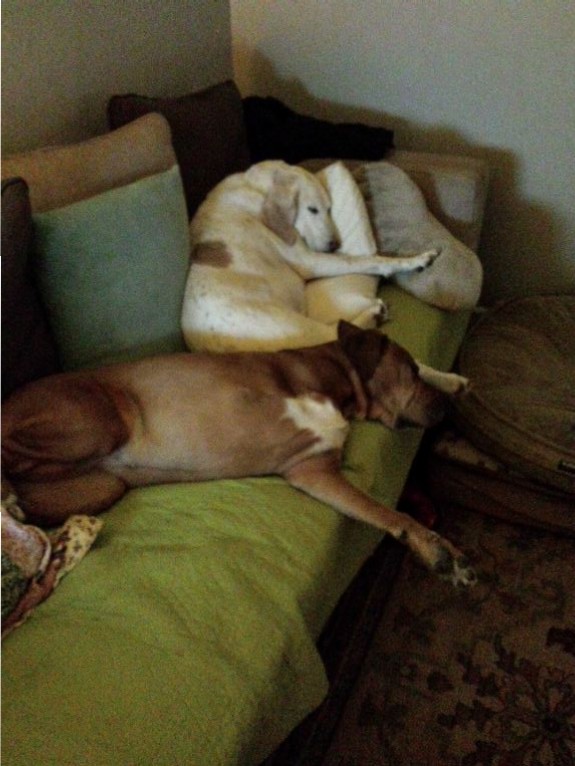 March 22nd, study time…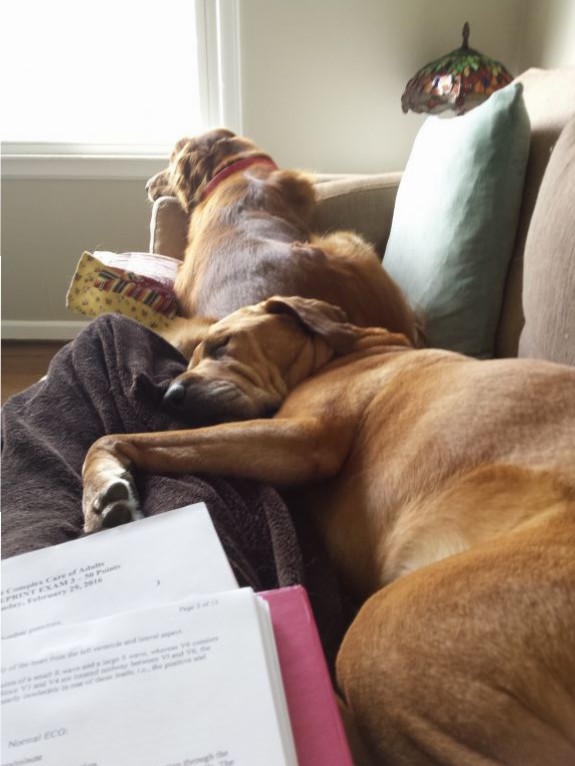 Bear learning about nursing..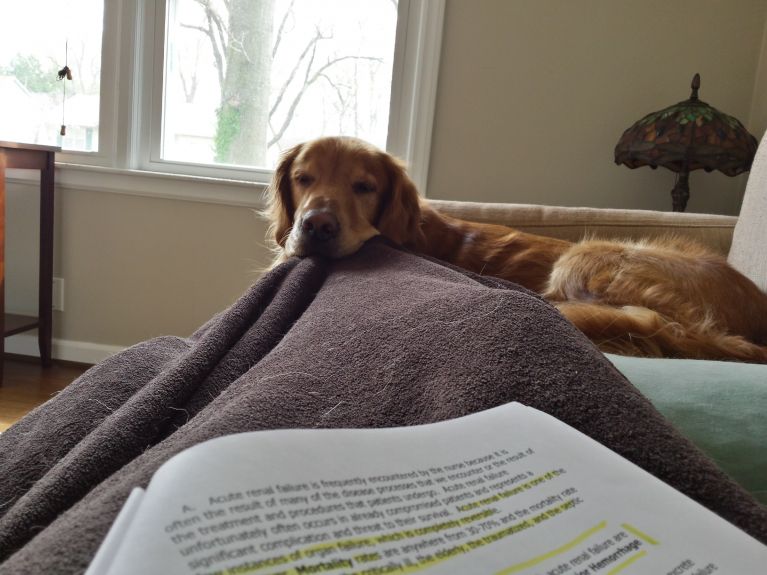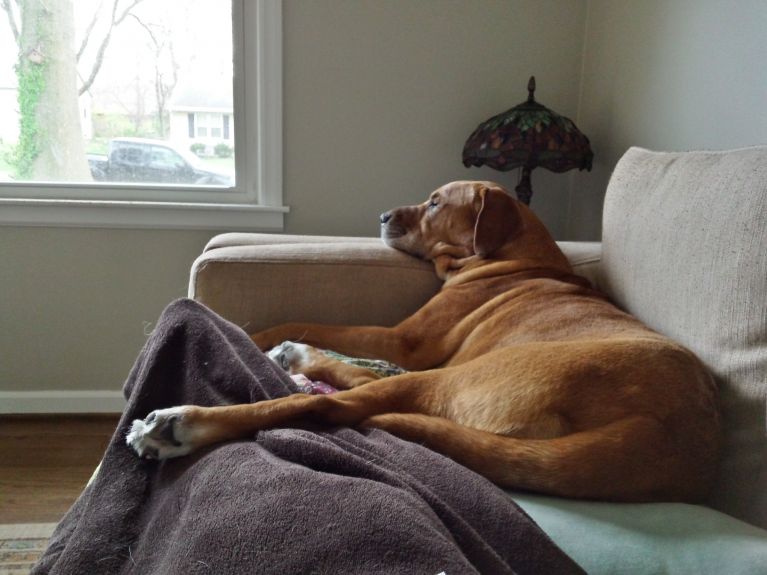 March 24th~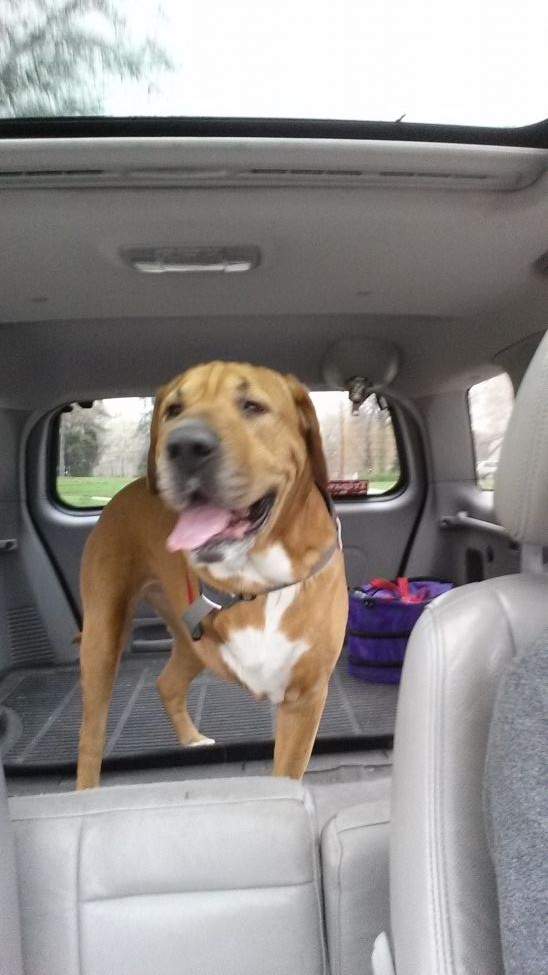 March 25th, 2016~ Working on my balancing exercises..LOL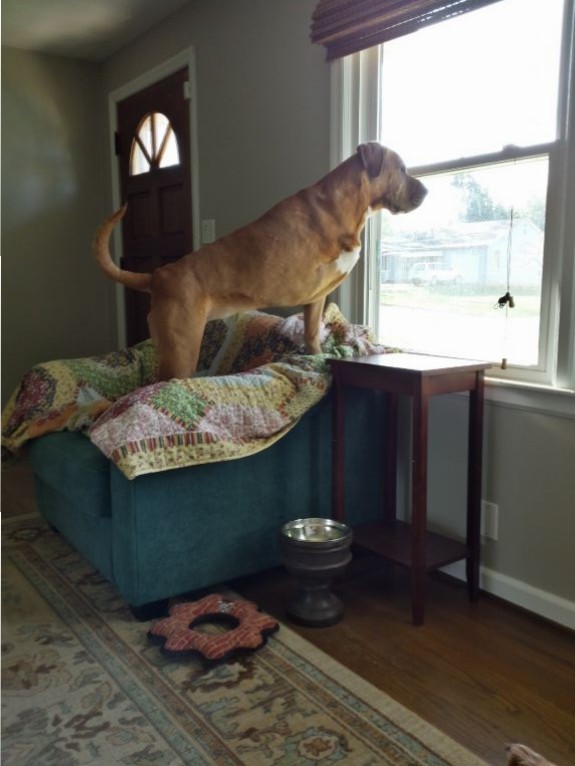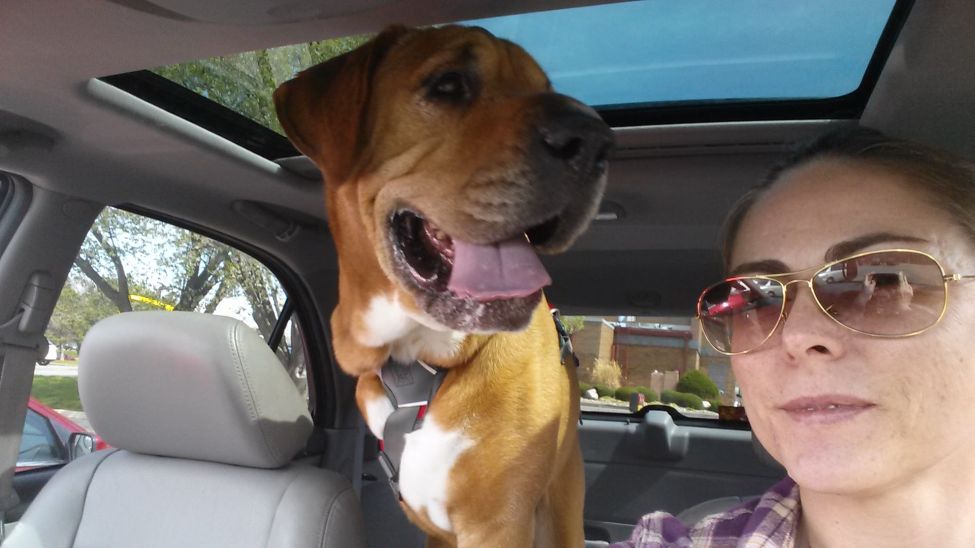 March 29, 2016~ Look how happy I am after Physical Therapy!  Mom said she wanted a Coca~Cola from McDonalds across the street..so we went…The ladies in the drive through saw how thirsty I was (since I didn't want to drink any water at physical therapy!), so they offered McDonald's water.  Boy oh boy..I guess their water is better, just like their coca~cola is better than anywhere else.  I was a thirsty girl!  Everyone at the drive-thru said I was extra cute and it looked like I worked hard in physical therapy.  They are right!!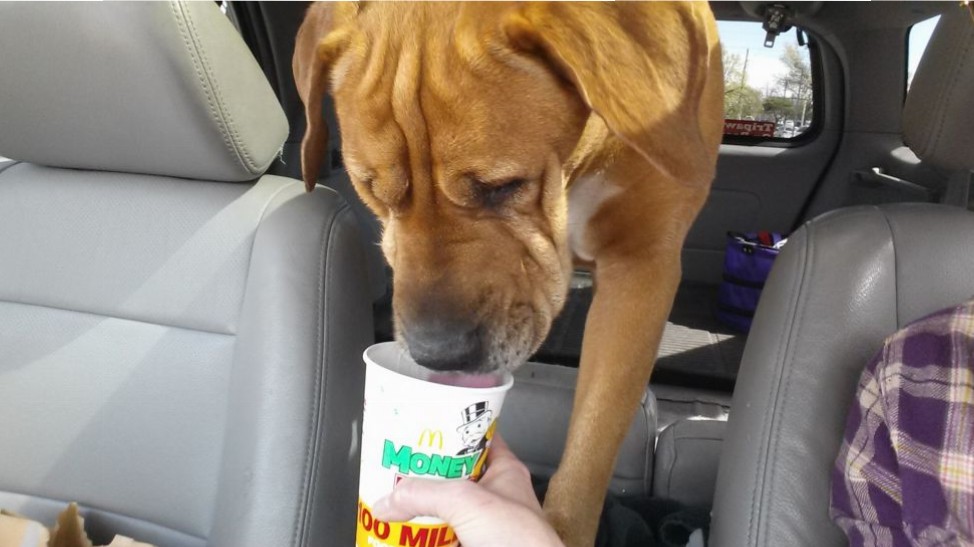 Then mom gave me a treat!  Yummy.. 🙂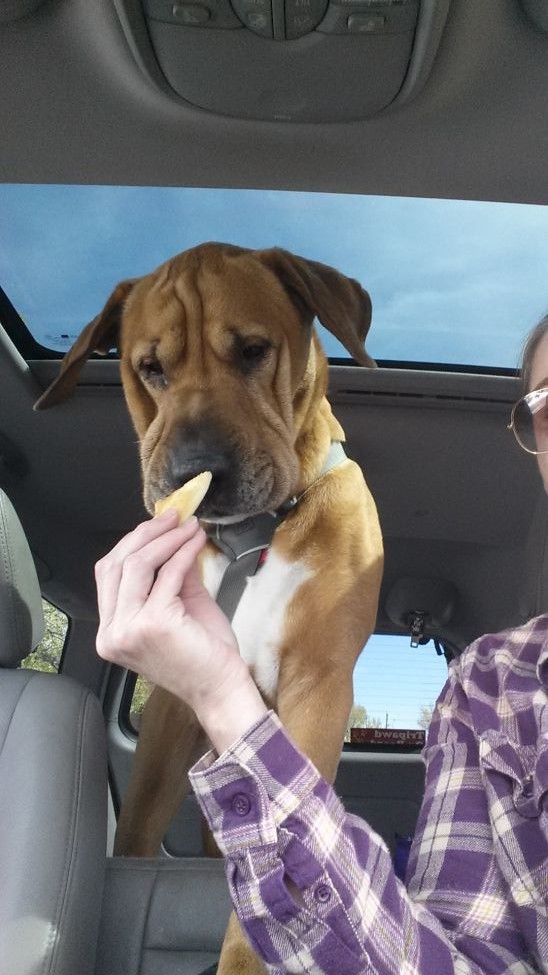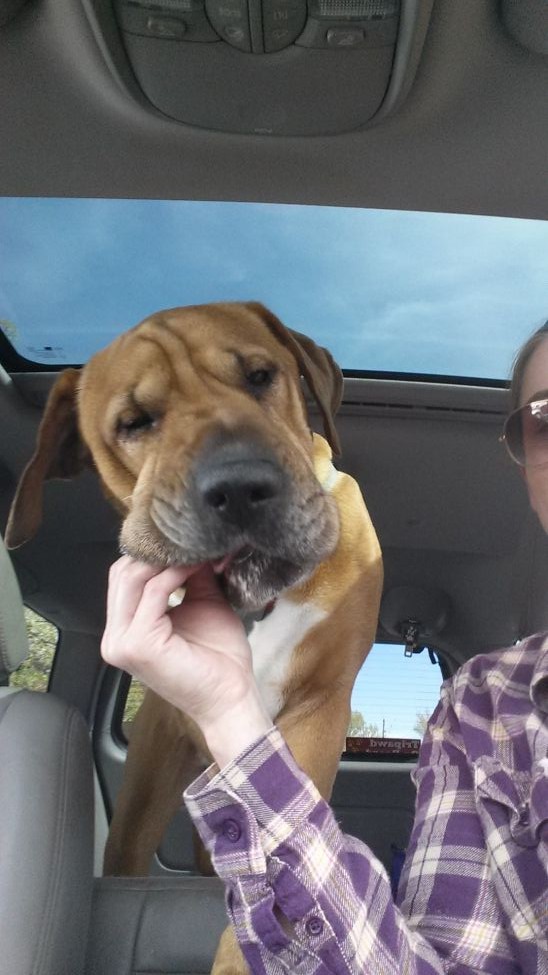 Hope Everypawdy is doing well!
Love~ Miss Mollie Moo and Family  xoxoxo