Wohoo!!!!  January 22nd marks my 6-month ampuversary!!!  My mom is soooo proud of me 🙂  Mom is going to the store today to buy some Kansas City strip steaks for me and my siblings to celebrate!!!  Yummy!!!  I am still staying strong and stubborn!  My mom says she wouldn't have it any other way.
We are staying warm on our walks!  Yesterday, we were walking near the school and parents were waiting in their cars to pick up their kids.  A parent rolled down her window and said I am adorable!! I love my walks with my mom!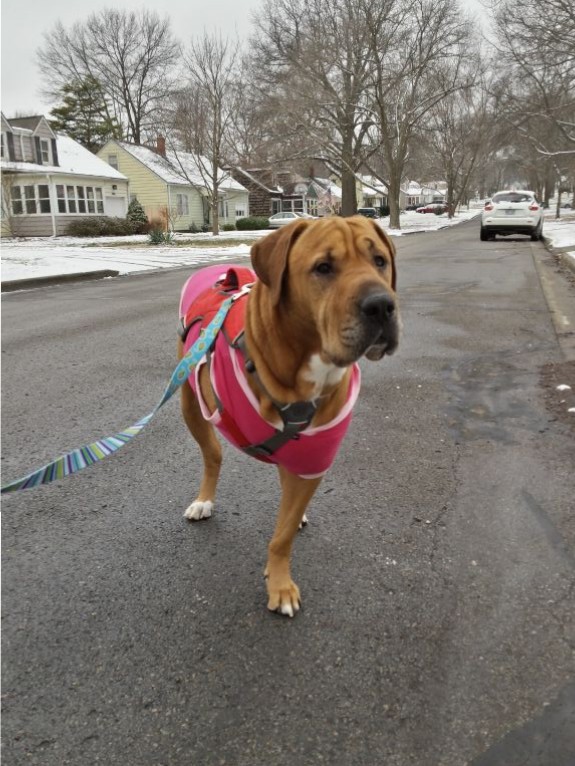 Getting ready for my walk!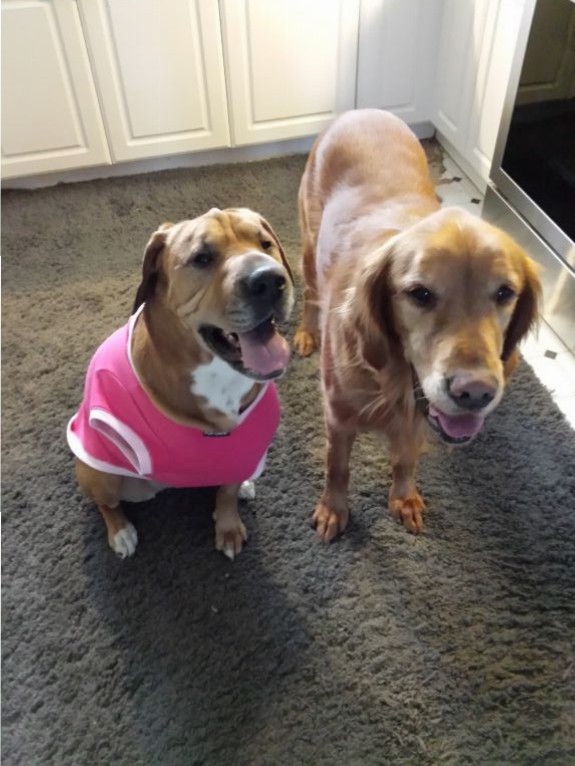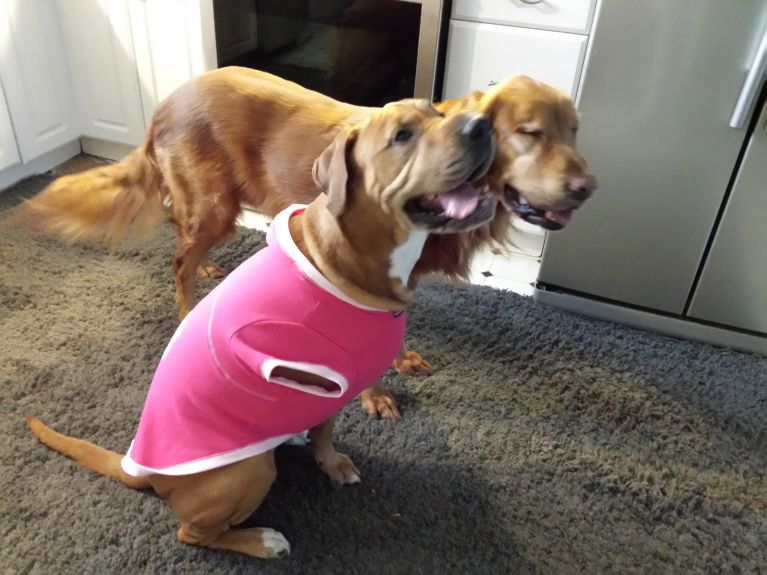 Hurry up mom!  I am ready to go!!   Shakey, shakey…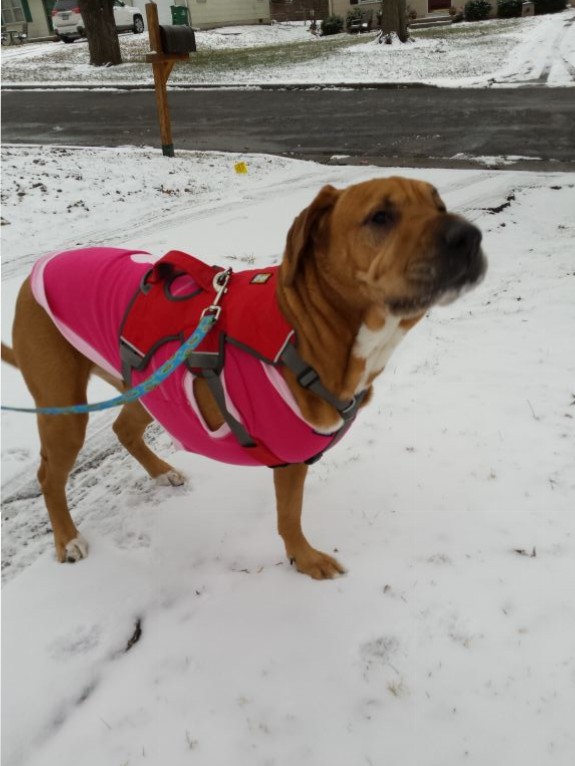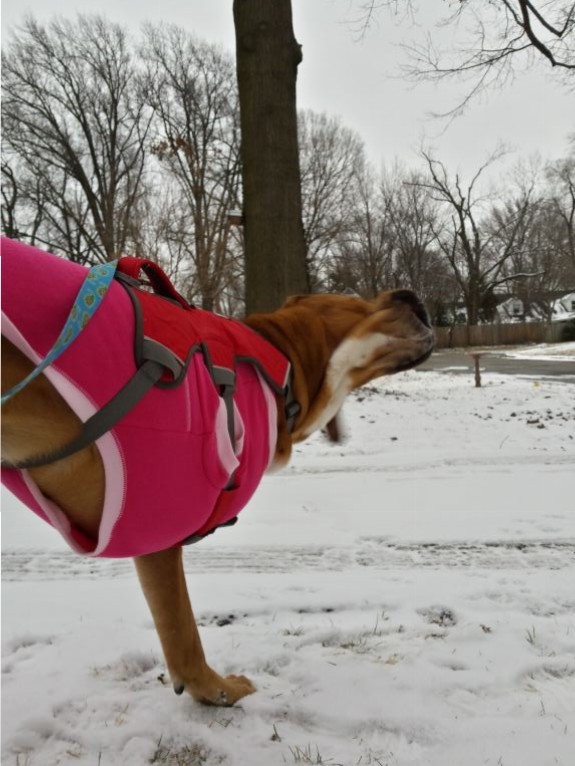 I see the mail lady!  We love to walk with her when she is delivering the mail!  But when I am inside my home and see her, I don't like her…LOL!!!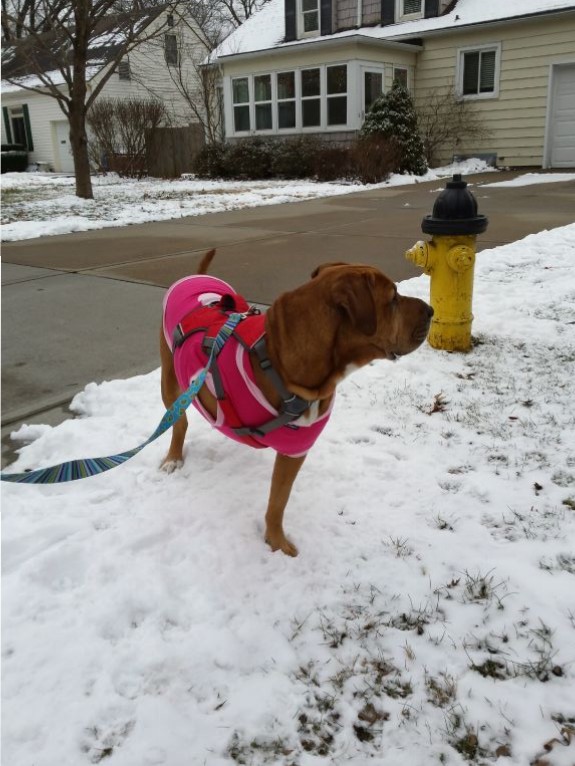 Here is a picture of me looking for the mail lady. (This is the calm me before I see the mail lady)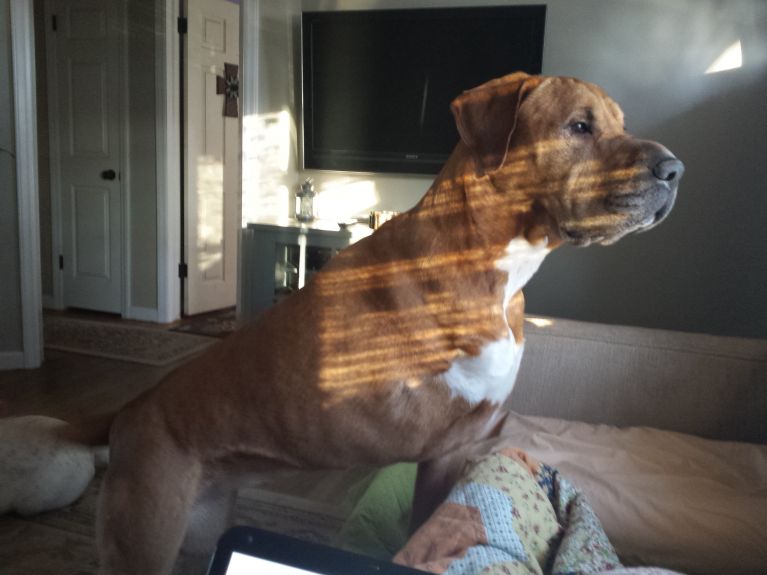 Playing in the snow…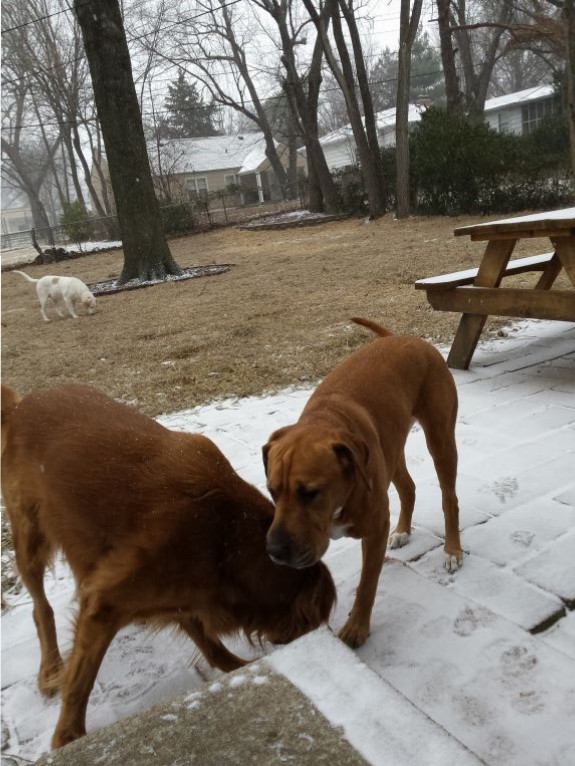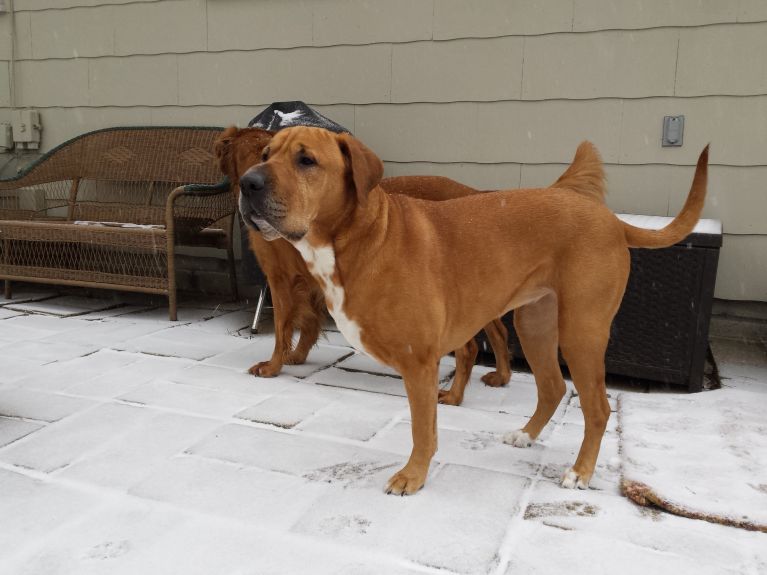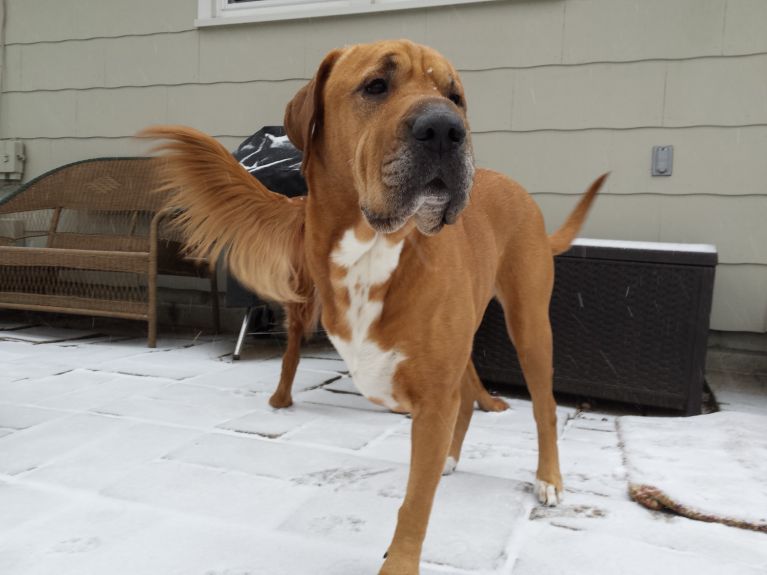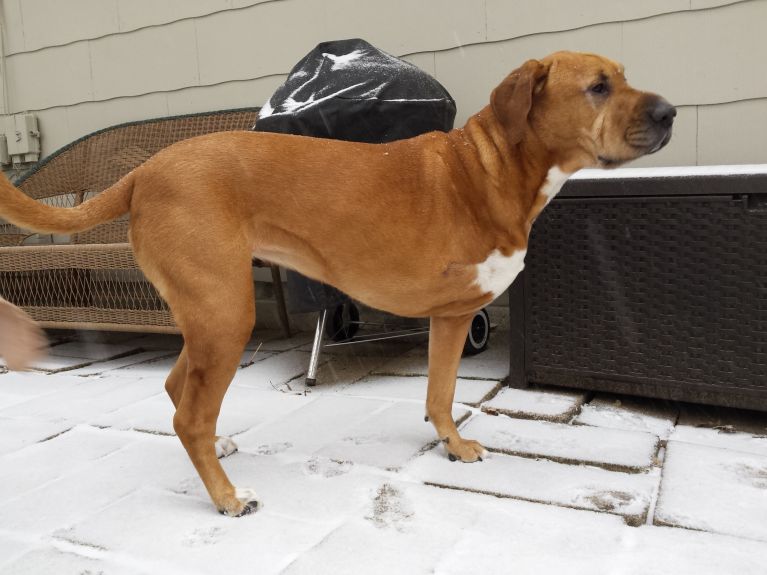 Measuring the snow…we need more snow so we can romp around in it!!!!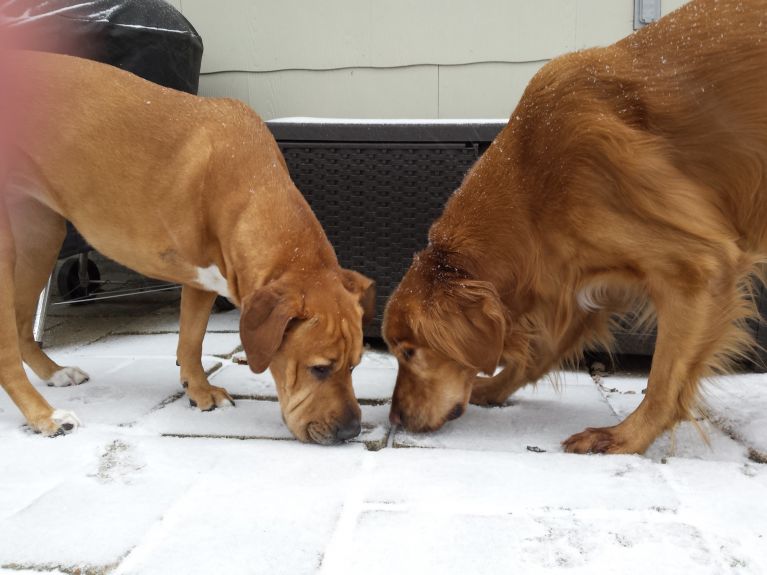 Mom, can you stop studying and play with me!!??!!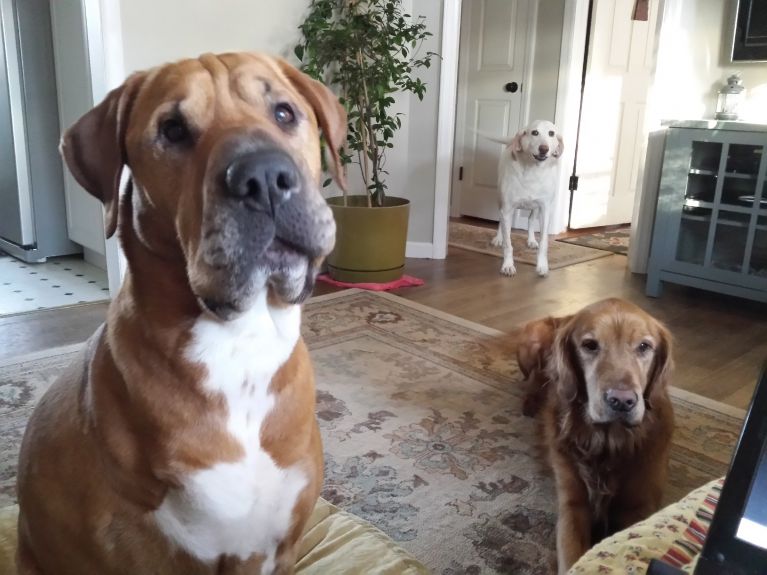 Me too!!?!!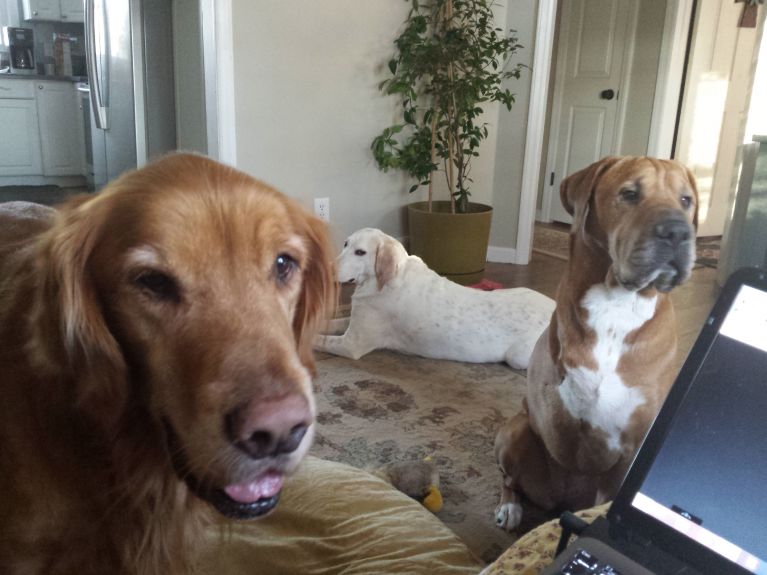 Relaxing at the end of the day 🙂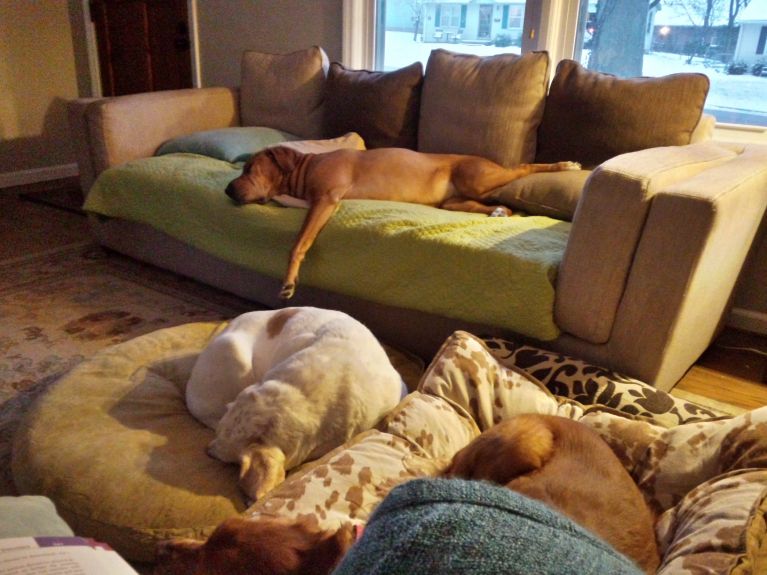 Hope all is well~ Stay warm!!
Love from~ Mollie Moo and family