Hi!!
My brother Bear and I in the snow!! (Dec 29th, 2015)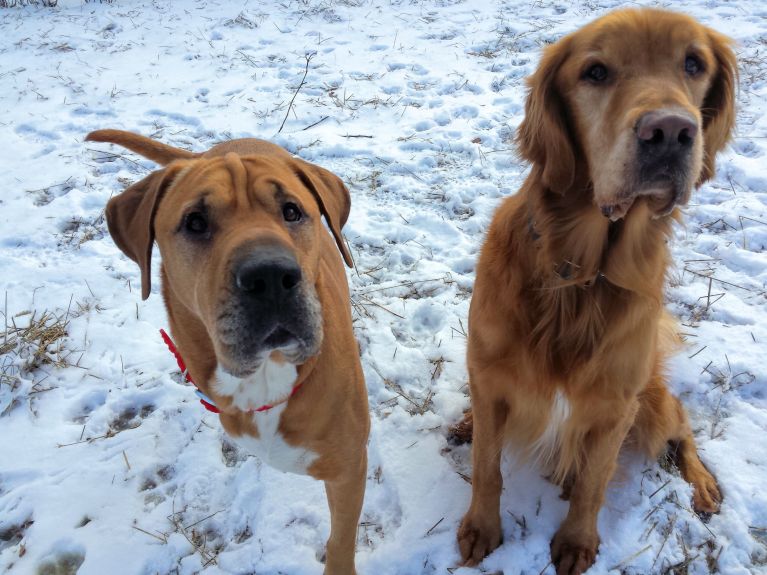 I went to the vet on Thursday, Jan 7th and had my blood work done.  It has been over a month since my final chemo treatment.  My blood work came back and it showed excellent results.  My liver enzymes are good too!  That is important since I am on Rimadyl.  My eyes have a little cloudiness due to my dry eye condition.  But the vet said I am maxed out on the tear drops (meds and gel drops) so there wouldn't be much else we could do.  The vet said she wasn't concerned about it.  My mom opted not to do chest x-rays.  We have not had a chest x-ray since my initial diagnosis in June 2015.  My mom said whether or not she knew wouldn't change how we spend our time together. We take advantage of every moment we have together.  My mom said it would only make her worry more if she knew there were mets in my lungs.
At the vet's office…a little fuzzy but mom likes this picture because it shows my smile:))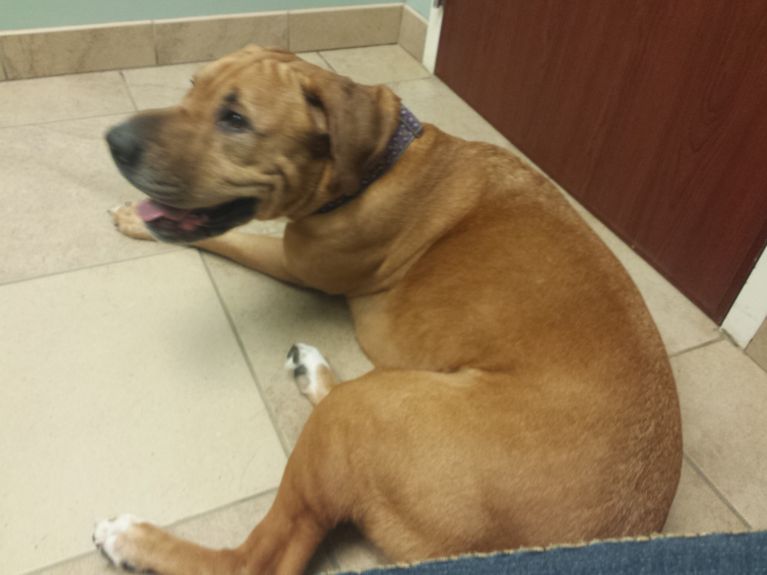 On Jan 1st I started taking artemix.  Just last night I moved up to 2 pills and the butyrex.  We have been researching metronomic therapy and cytoxan.  We are going to text the vet to see what she thinks about cytoxan.  We do not have an oncologist, but our vet speaks to her friend at Kansas State University who is an oncologist, about our treatment plan.  As of now I am taking K-9 Immunity Plus, Artemix, fish oil, and Butyrex.  We need to start vitamin C and D to help with the artemix.  It still can be so overwhelming.  My mom just wants the best for me.
Me sleeping on mom's new chair.  Mom says it's now my chair.  She says it is ok :))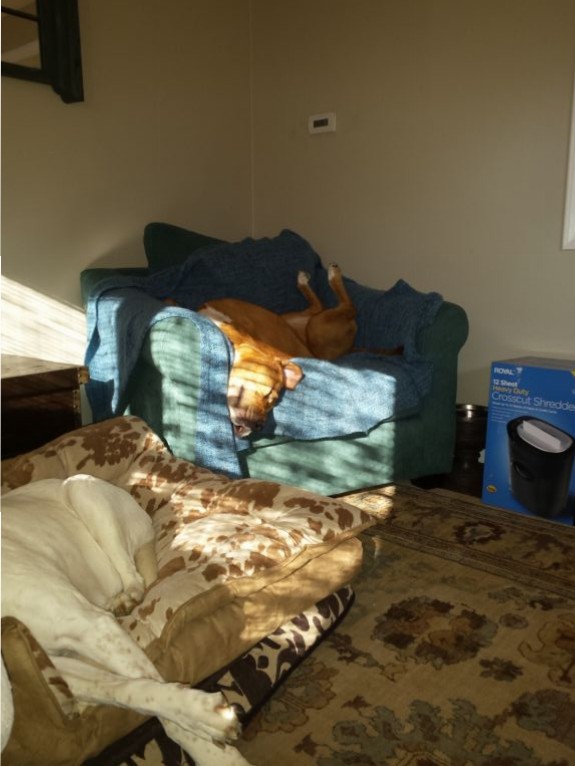 Yesterday I went with my mom to Petsmart and Culvers!!  I made so many people smile.  I got a lot of treats from people too!!  That is the best ever!!  We are enjoying our walks, even in the cold weather.  I have neighbors down the street that I love to visit often.  Soon we will post some pics from the holidays…my mom is super busy again with her last semester in nursing school.  But that doesn't stop her from spending lots of time with me and my siblings:))
With lots of love~
Miss Mollie Moo and Family
Going to Petsmart!!!  & Culvers!