Hi, Everypawdy!!!
On April 22nd, 2016, I celebrated my 10~month Ampuversary!!! So exciting 🙂 My mom says she is so happy I am here on this earth and enjoying life to the fullest!!..with the family!  I have been busy visiting neighbors and taking lots of walks.  My mom just finished her last clinical of nursing school.  I was a little depressed because she would go away all day.  I had neighbors and my Uncle Justin come check on me and feed me and my siblings.  I am used to having my mom around and I miss her when she is gone.  But now she gets to stay home and study for her board exam.  I am going to give her lots of snuggle time while she is studying!!
April 11th~ Me and my Mom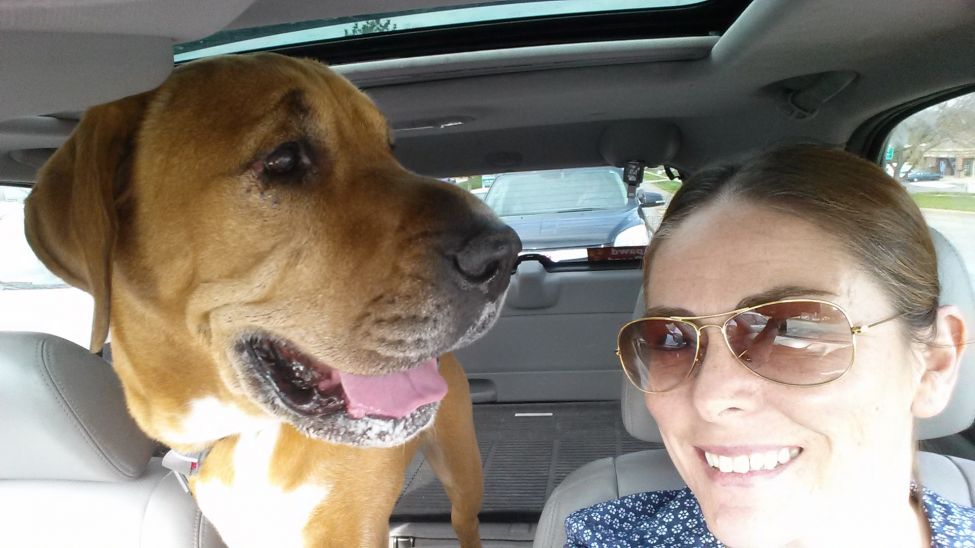 Happy Face!!!!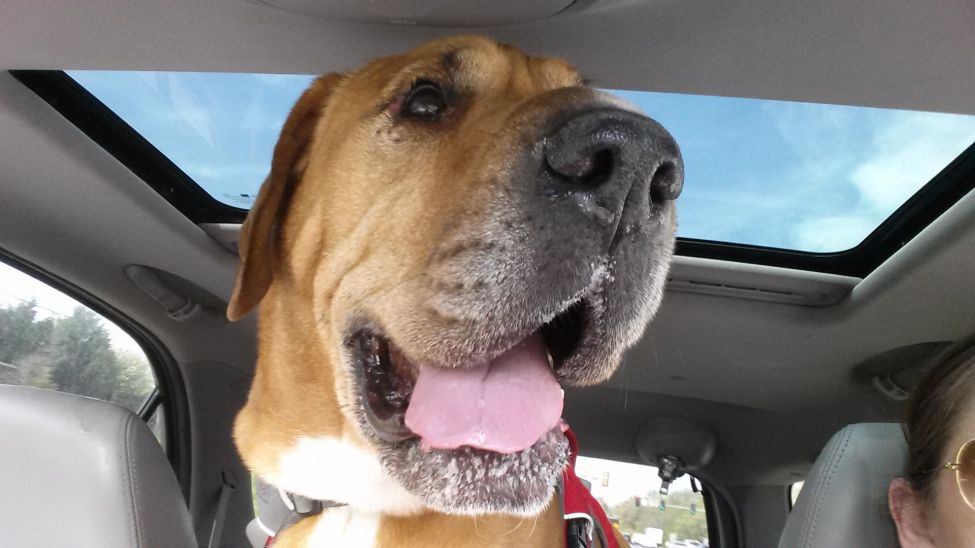 Morning time..relaxing in the yard 🙂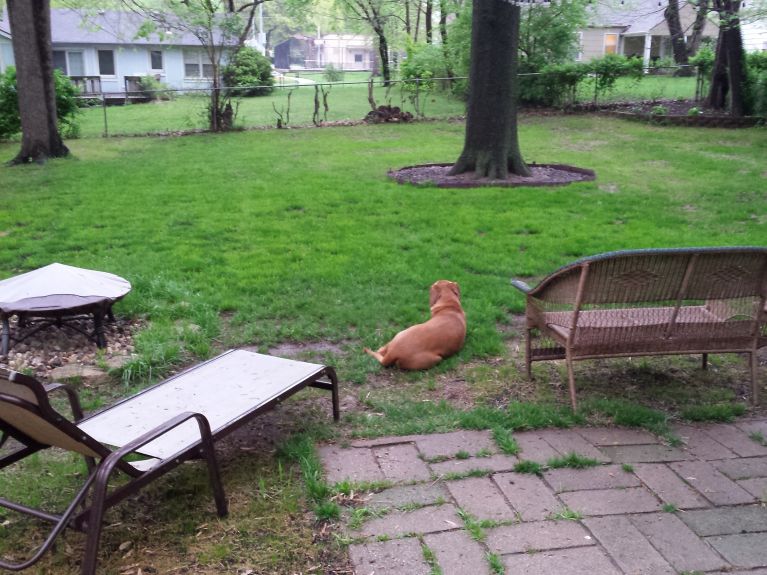 April 20th~ Pretty girl!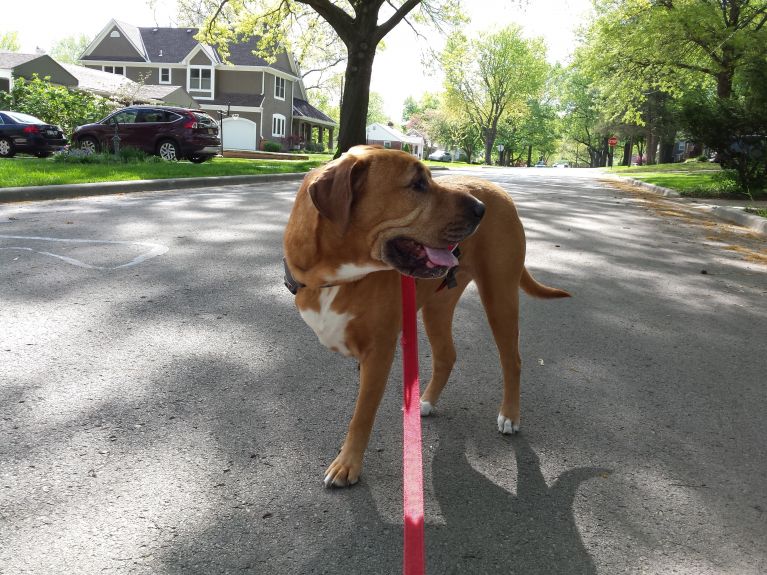 Stopping by to smell the flowers…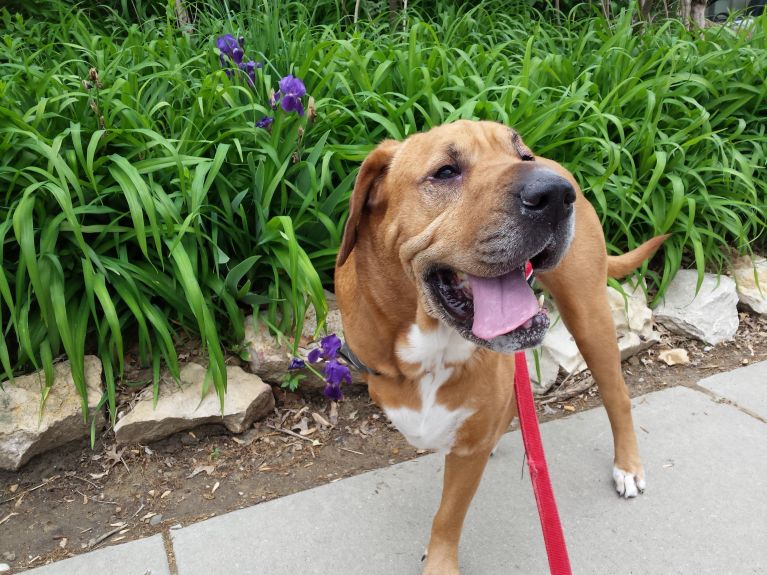 After our morning run…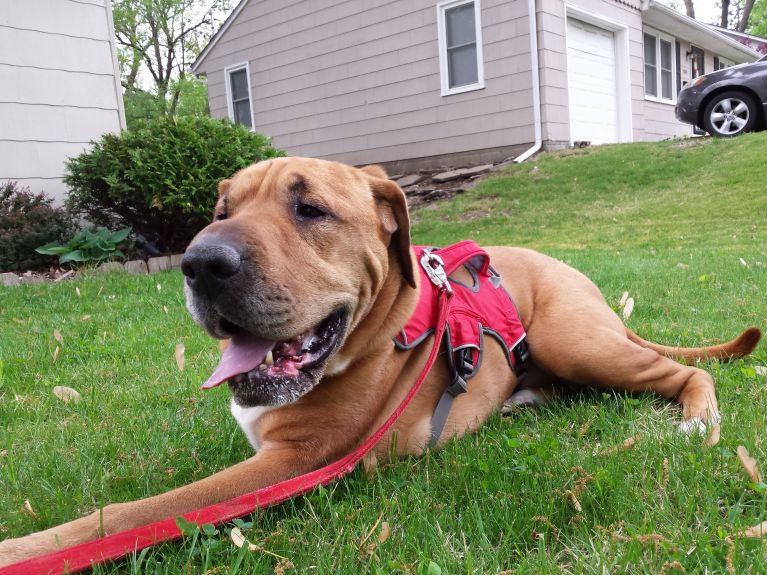 I'm pooped…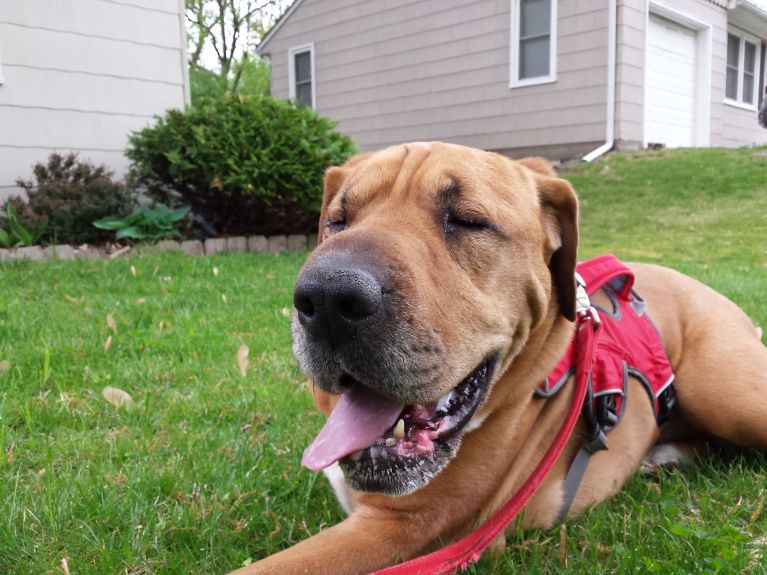 Mom, we are ready for our treats!!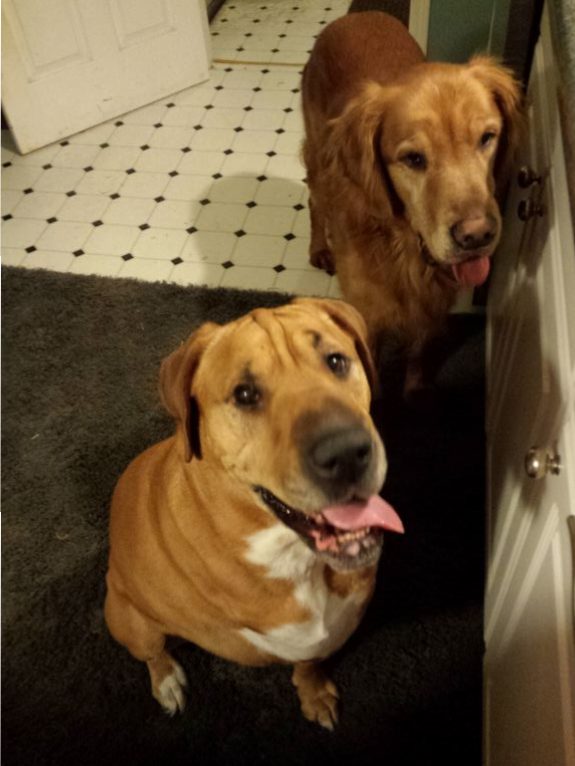 Mom says this is not how we wear doggles…oops!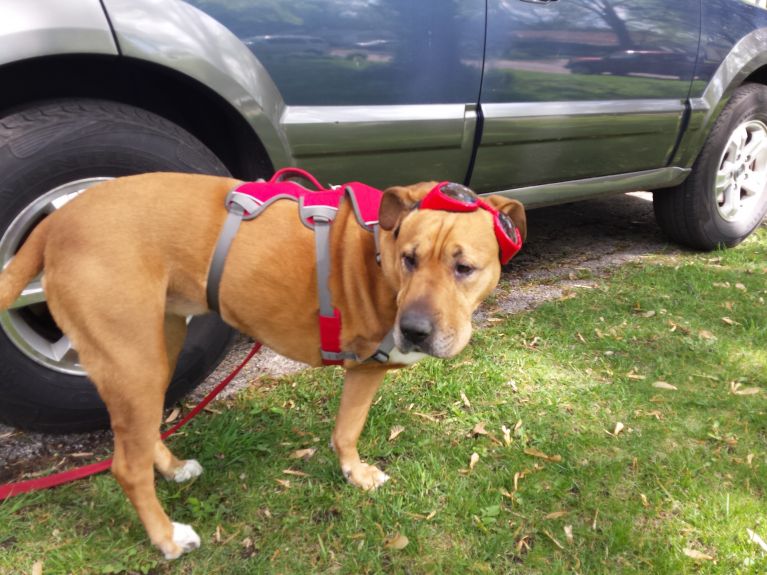 Is this how we wear them mom??!?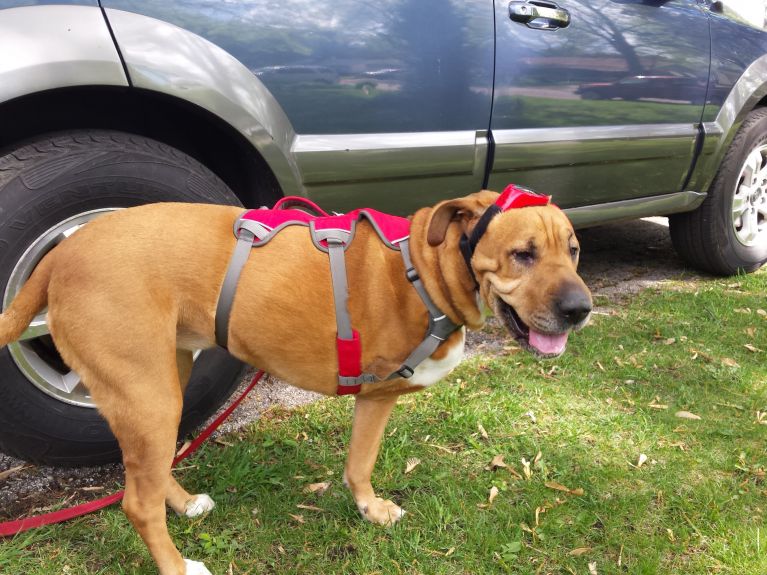 I visit my neighbor friends who are veterans down the street.  They are my best buddies.  I never want to leave their porch!! ~April 27th, 2016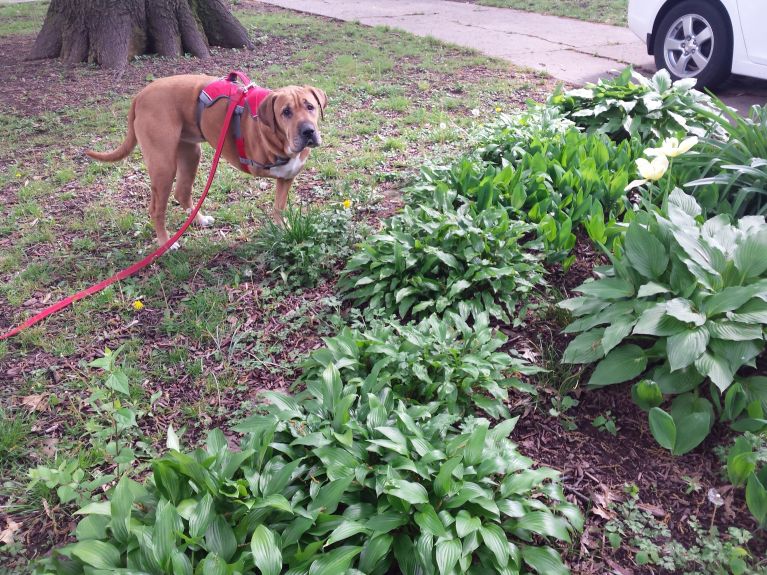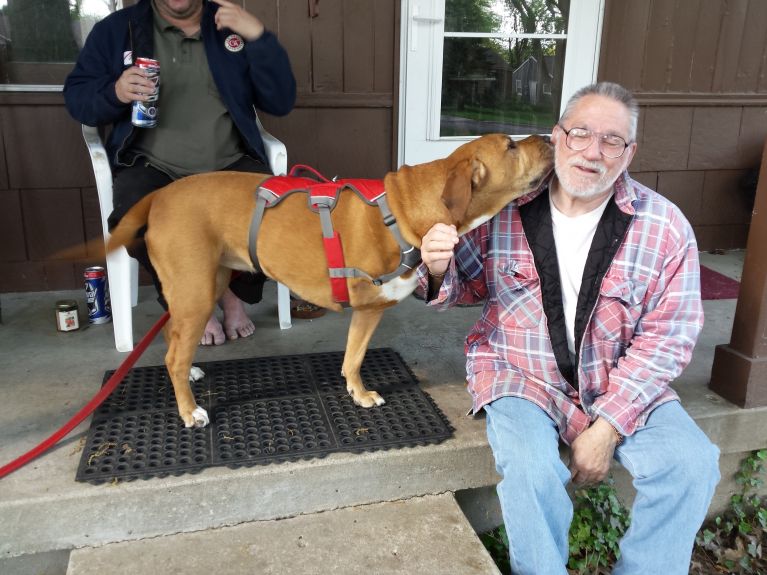 Sometimes they drink beer on the porch..I don't like beer so I just sit back and watch the birds chirp:)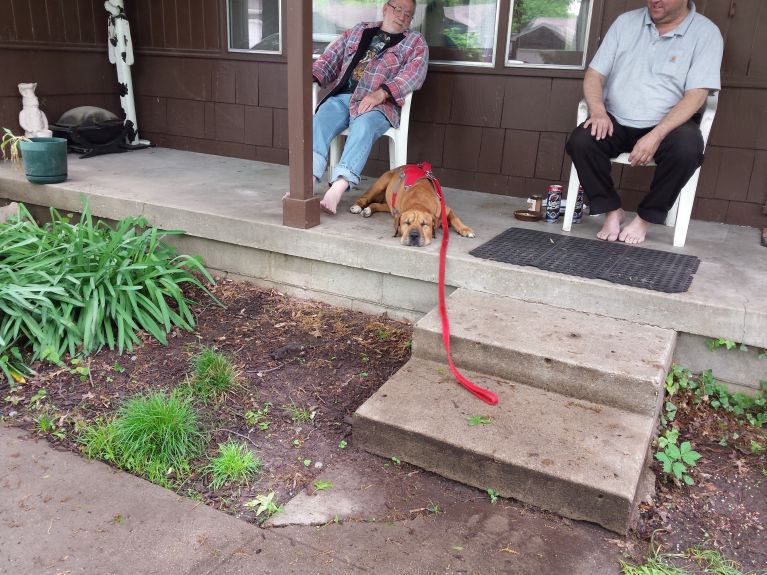 Mom, you can come back later to get me…I am going to just hang out here:)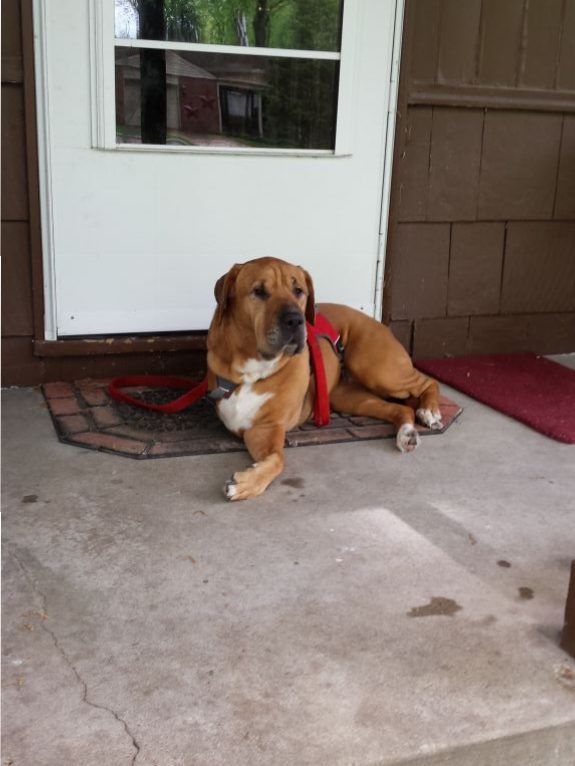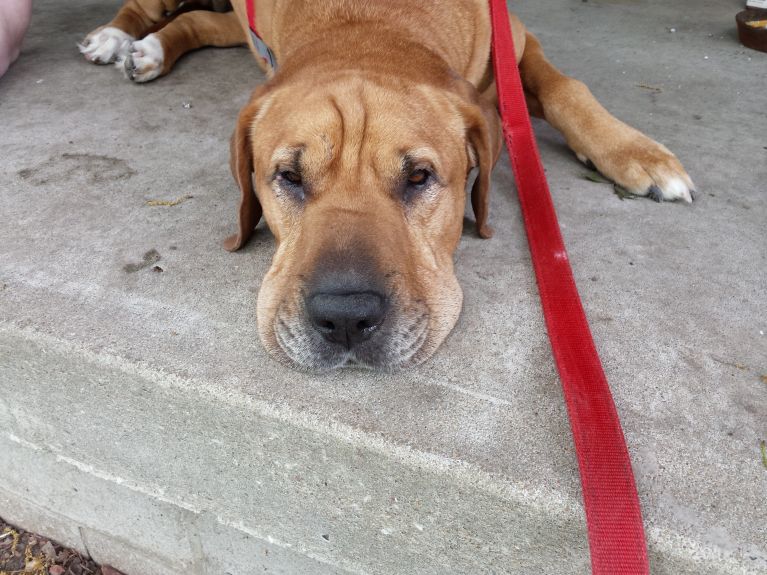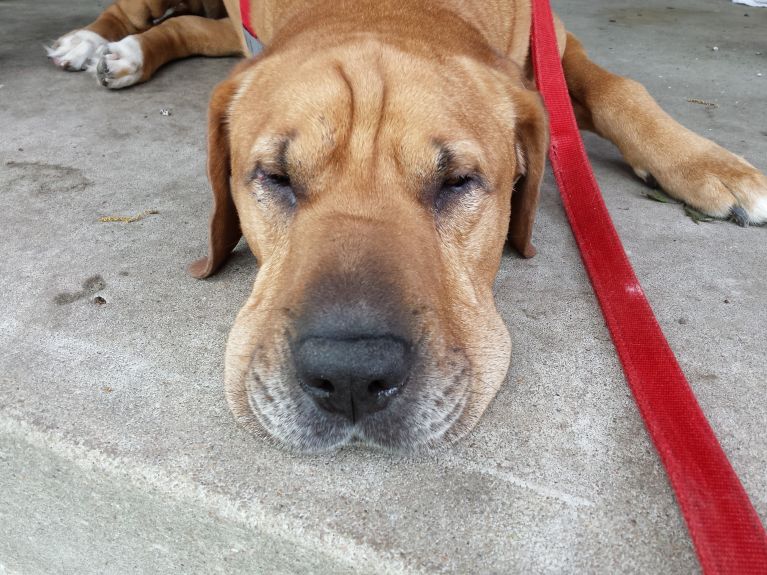 Back home we go…:)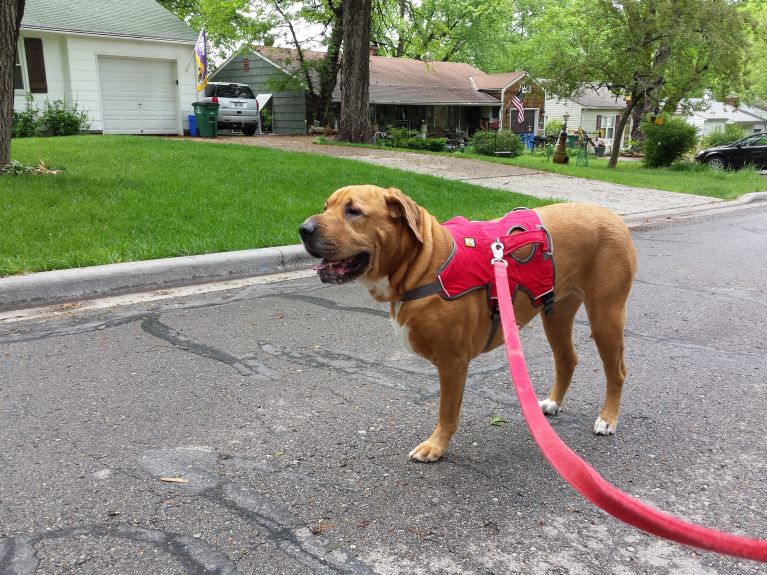 HoPe all is well!!!
Love~ Mollie Moo and Family