Sunday, November 8th, 2015
Wow!! I cannot believe it has been over a month since our last post.  Where has the time gone!  On October 24th, I celebrated my 3- month Ampuversary!!!! Yay for me!  On October 30th, I went in for my 4th round of chemo.  My mom allowed me to wear my Halloween costume and I was extra excited.  The hospital staff even allowed me to wear it while I got my chemo!  Everyone smiled and thought I was cute.  When my mom picked me up that afternoon, I walked out with my costume on and the people in the waiting room feel in LOVE with me!  One family wanted to take me home.  My mom thought it was cute but said "no".  LOL
I have been doing really good!  My mom is so thankful she decided to amputate and do chemo.  She says the time she has with me is so worth it:)  I love my mom and she loves me!!!!!
I have to say that I've turned my walks into runs.  I enjoy running down the street and back.  I now go farther on my walks.  I am still getting stronger and stronger everyday!!!   (**BEWARE: Lots and Lots of Pictures posted)
After my run/walk~ I think I see my neighborhood doggie friends!!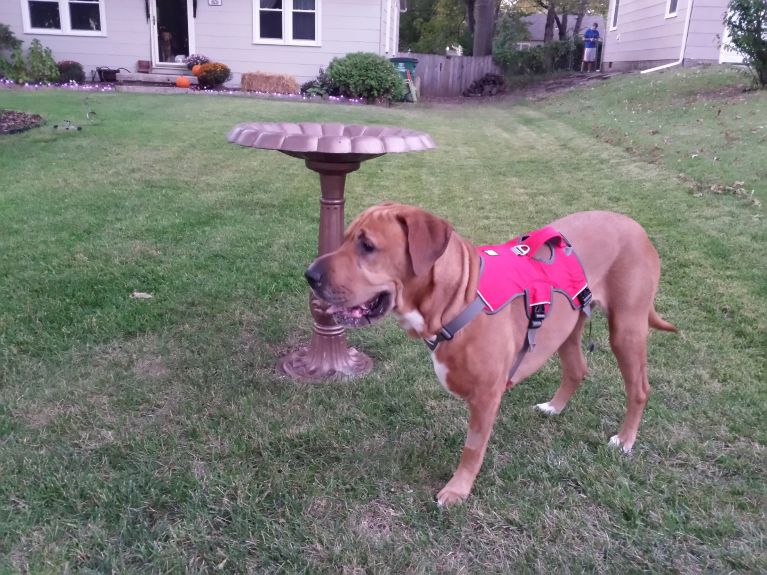 FALL TIME 2015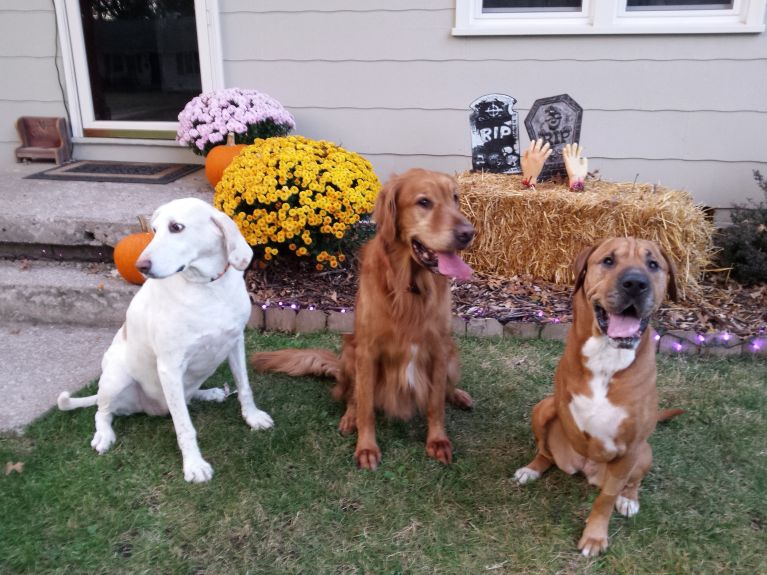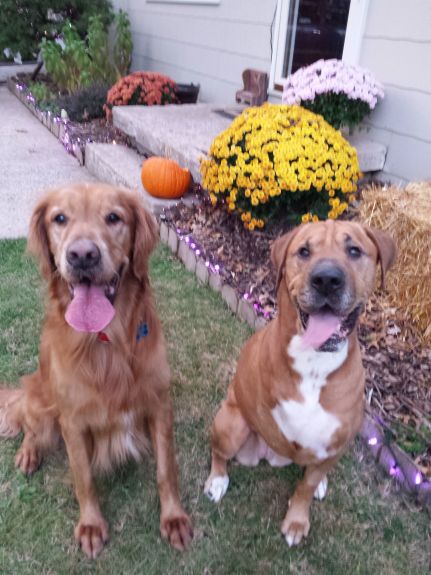 Bath Time..Yippee..NOT!  But I am always happy when it is over and I am fresh and clean! 🙂
Did you say TREAT!!!!???!!!!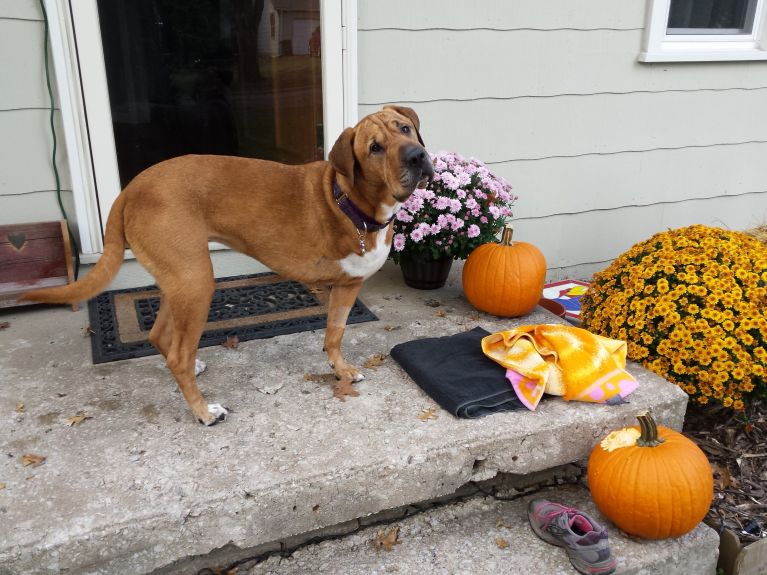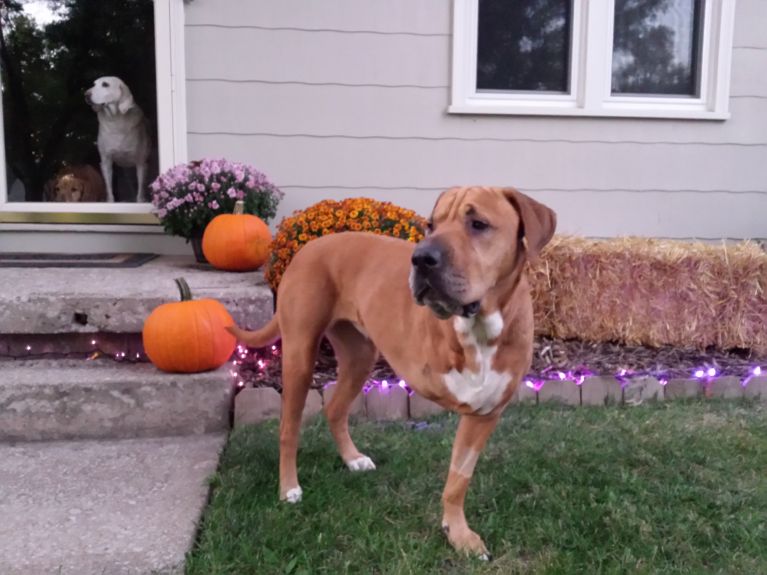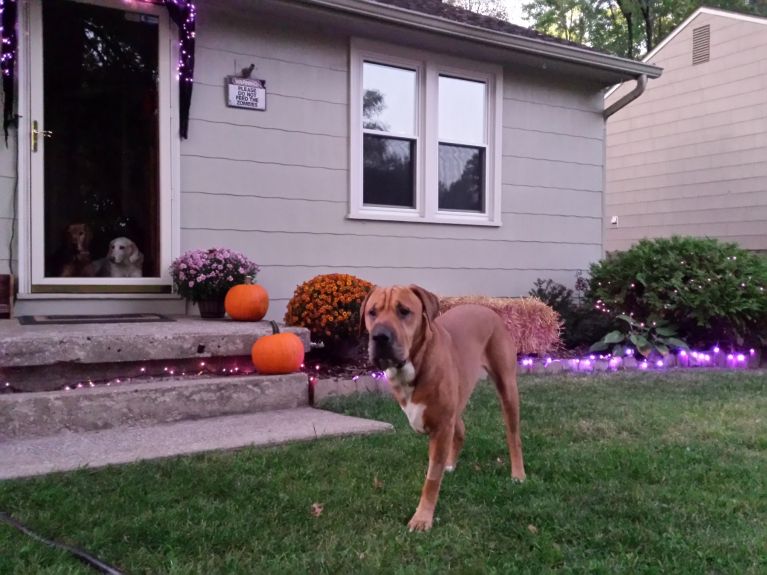 Halloween Lights!!!! Scary!!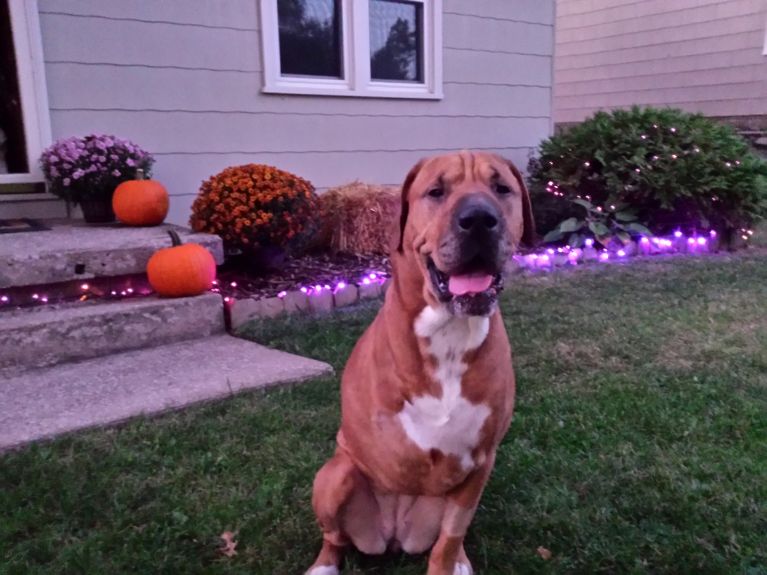 Halloween Pictures 2015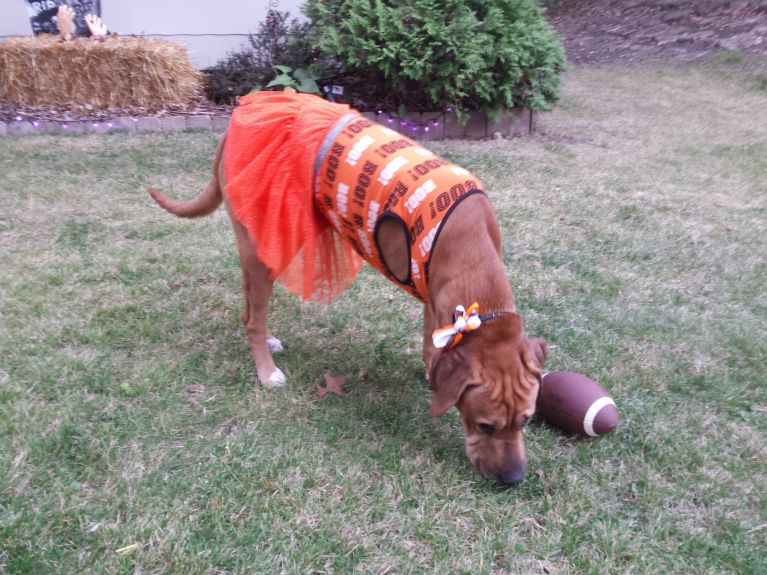 Halloween Cheerleader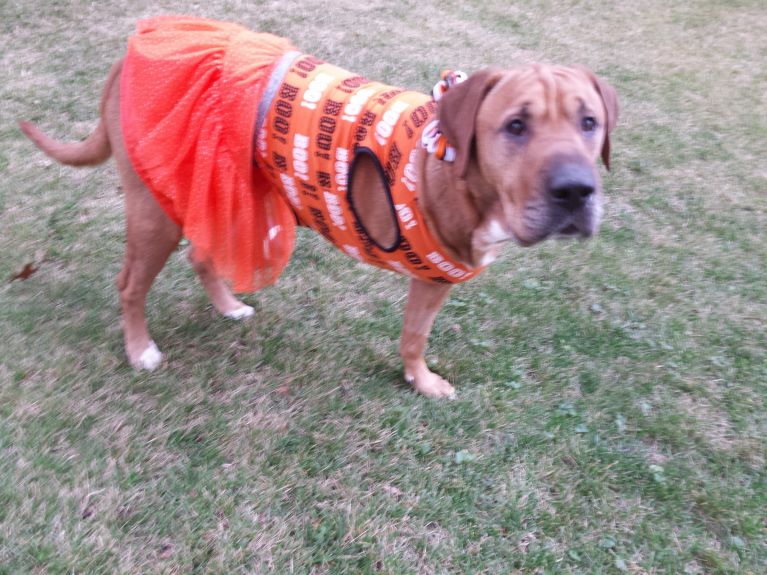 Rufferee, Wide Retriever, and Halloween Cheerleader!!! So much fun 🙂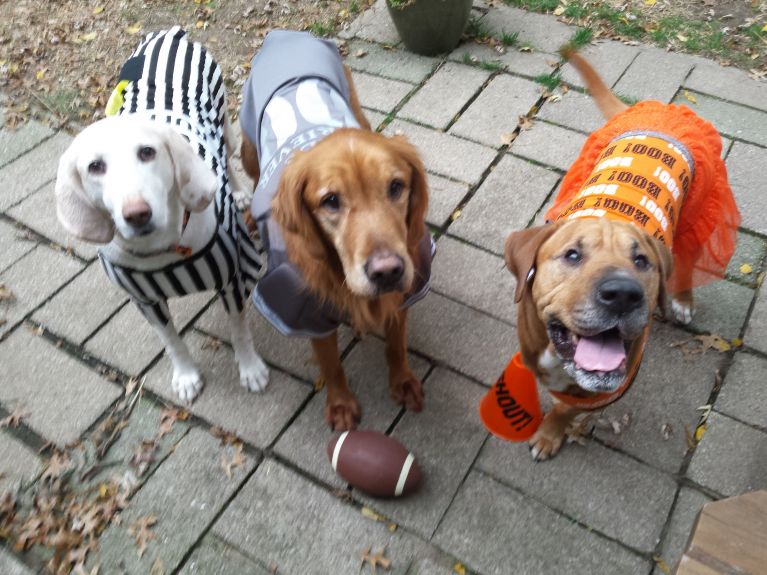 Waiting for the Trick-or-Treaters!  My mom let me out to greet all the kids.  A few kids knew who I was because they see us walking all the time.  I love kids!!!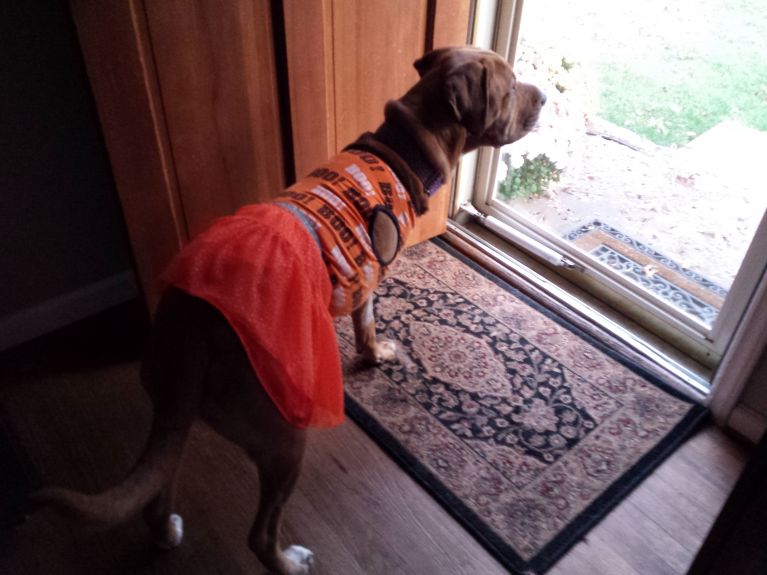 My mom loves this picture!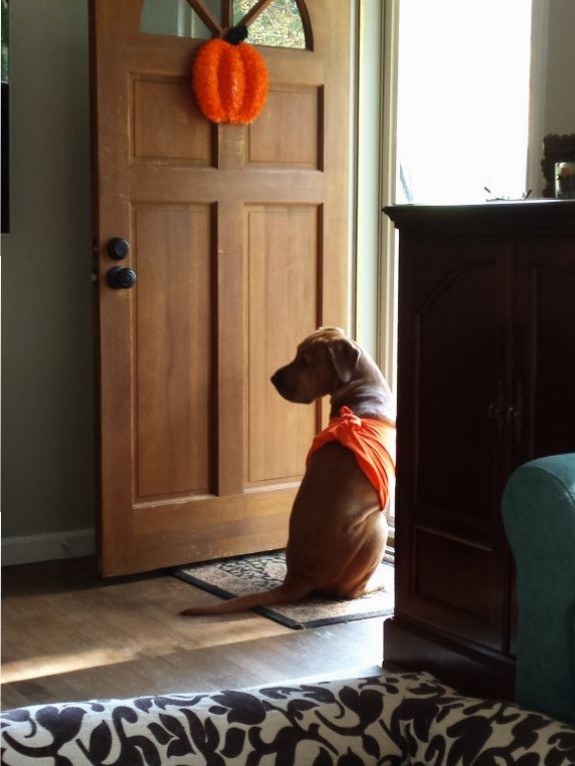 Chemo Treatment #4..I love going to visit all my friends at the doggie hospital!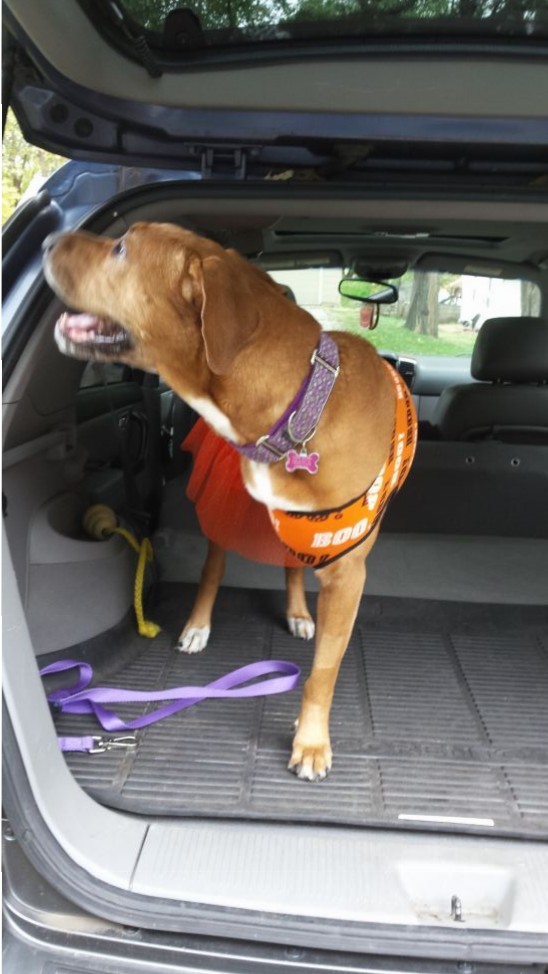 My routine to pee after I get home from my chemo treatment!  See…TRIPAWDS can pee even when wearing a TuTu!!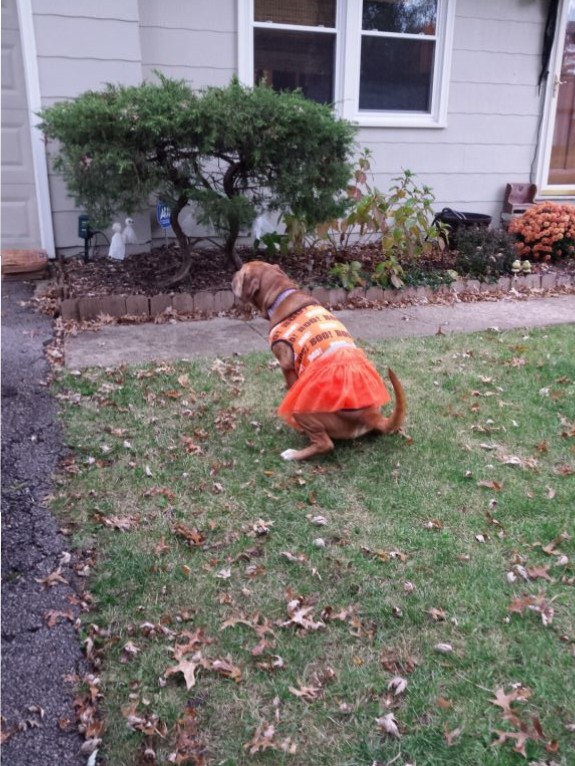 Hanging out with my brother after my treatment. **Look, I got a Halloween bandage:)) So cool!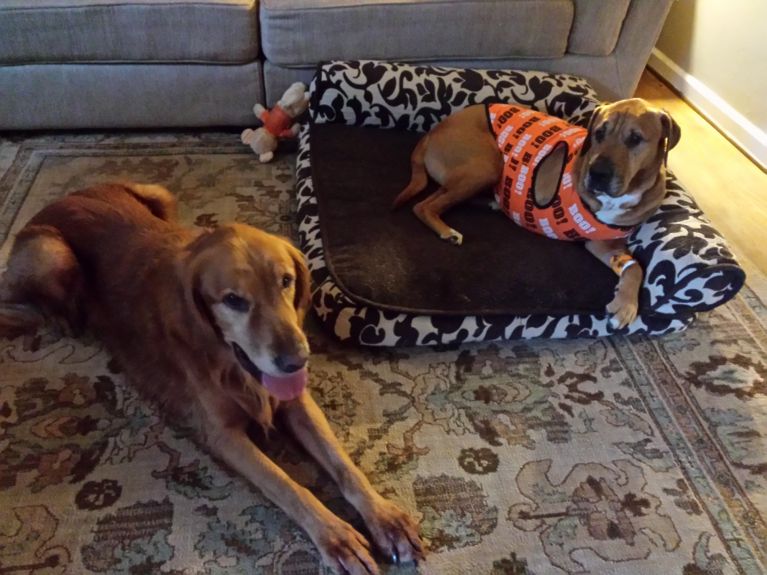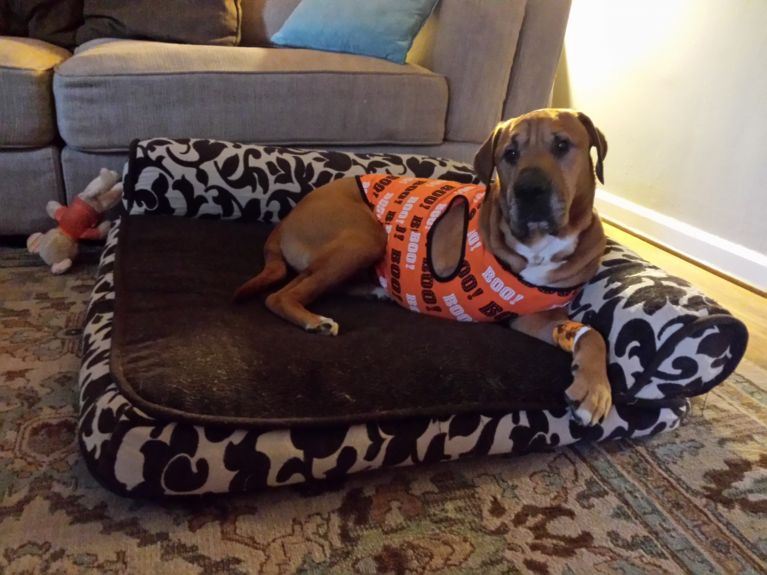 5 days after chemo and I'm going strong!!  We went to visit a park nearby.  It was a beautiful fall day!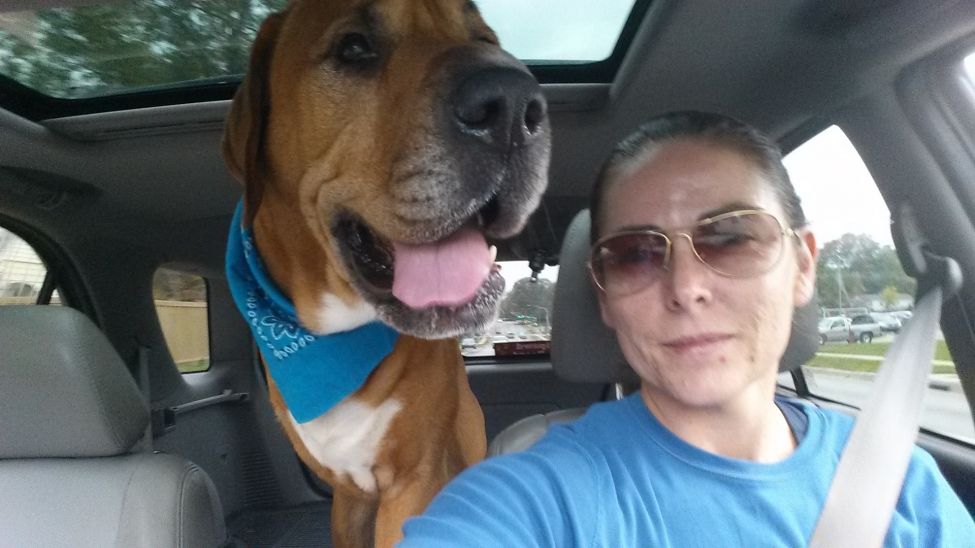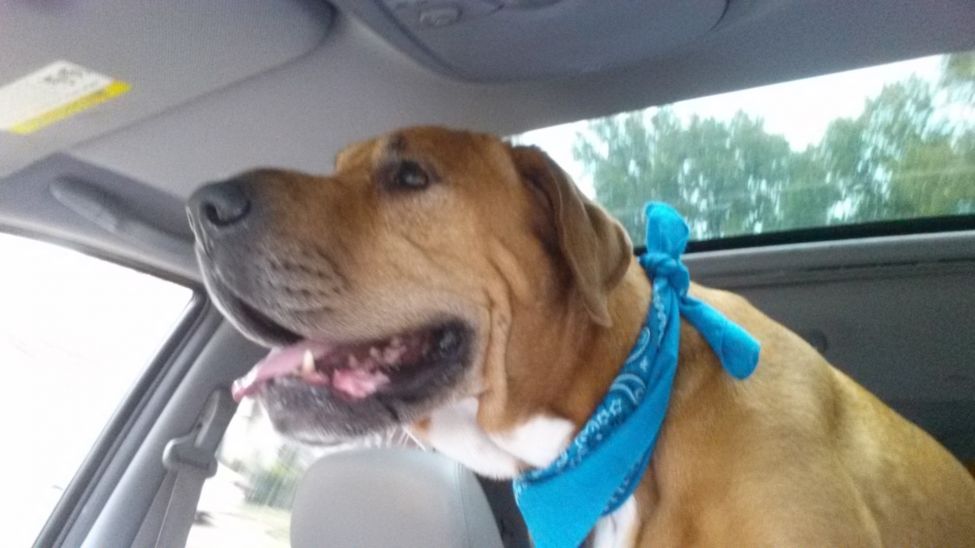 I LOVED WATCHING THE DUCKS PLAY IN THE WATER!!!!! My mom's favorite picture!  This one will probably be on our Thanksgiving Card!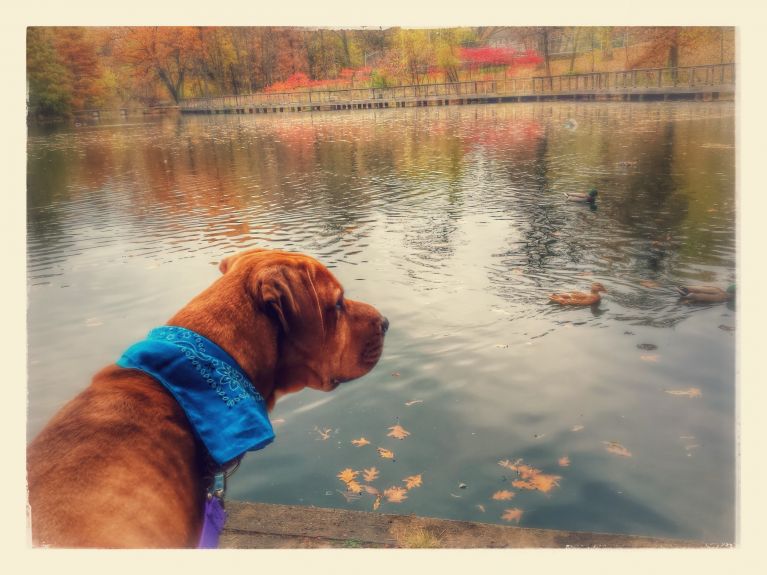 LooK at My SMILE :))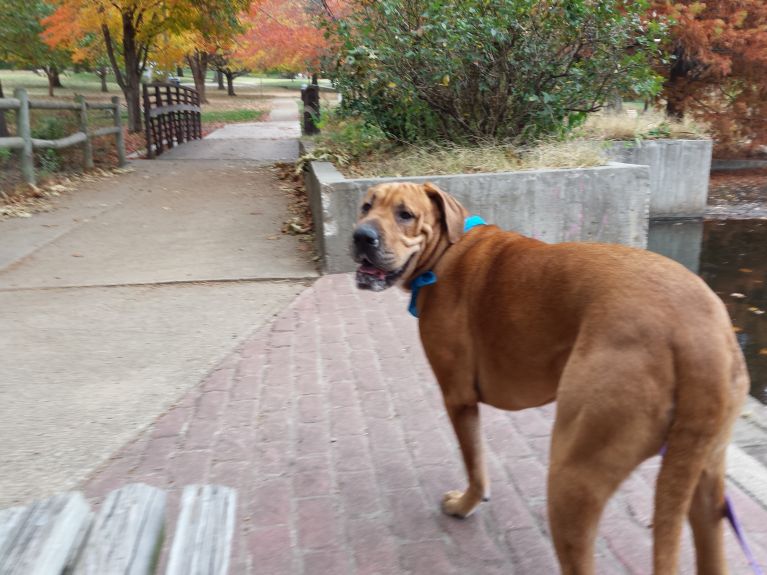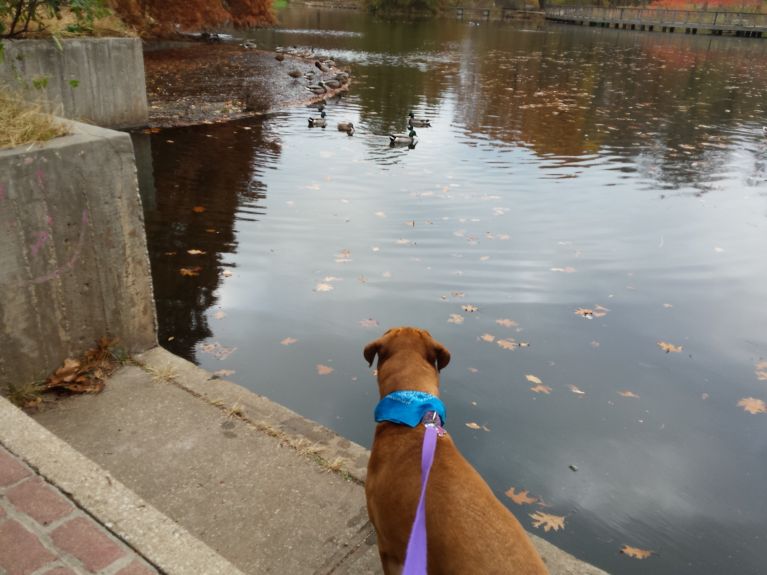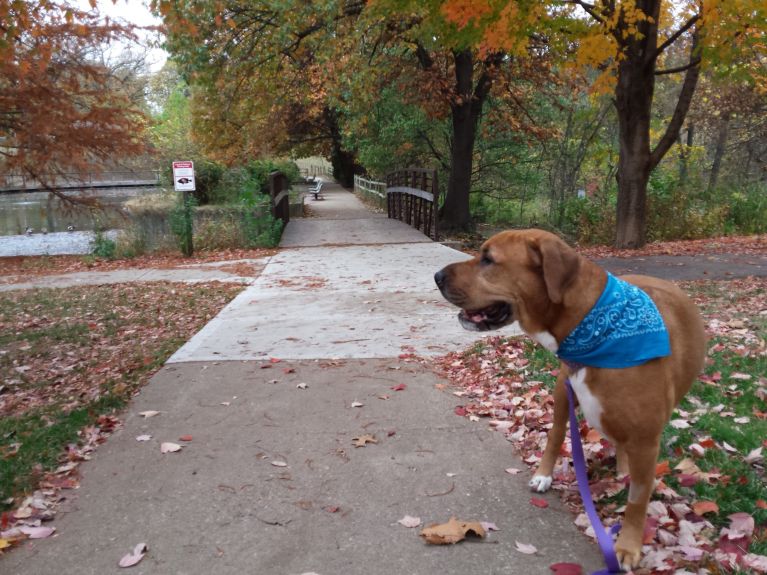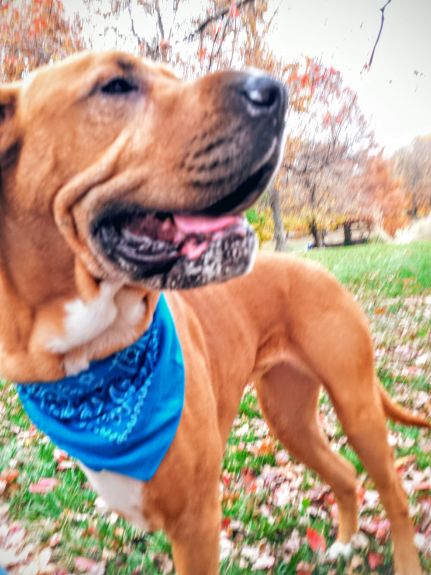 Helping mom in the backyard!! Boy do we have a lot of LEAVES!!!!!!!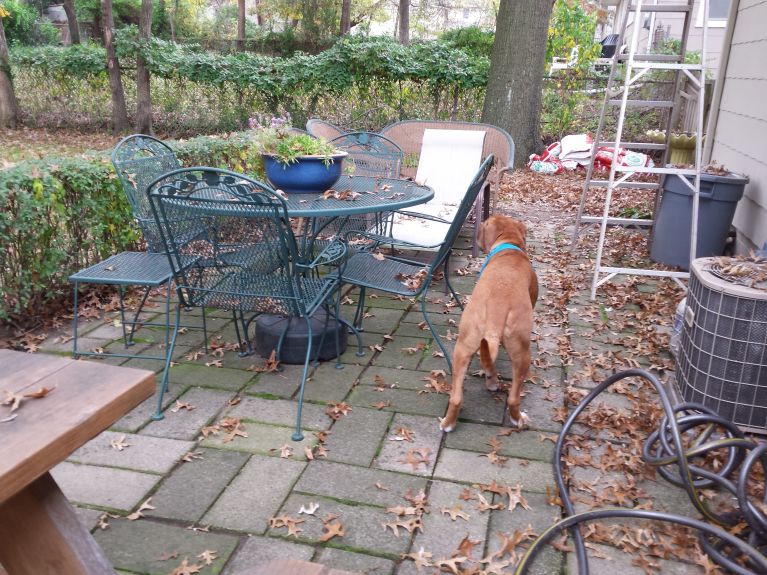 Now we have to do more yard work!!  But it's ok, cause I like helping my mom! 🙂
Picture of me and my mom:)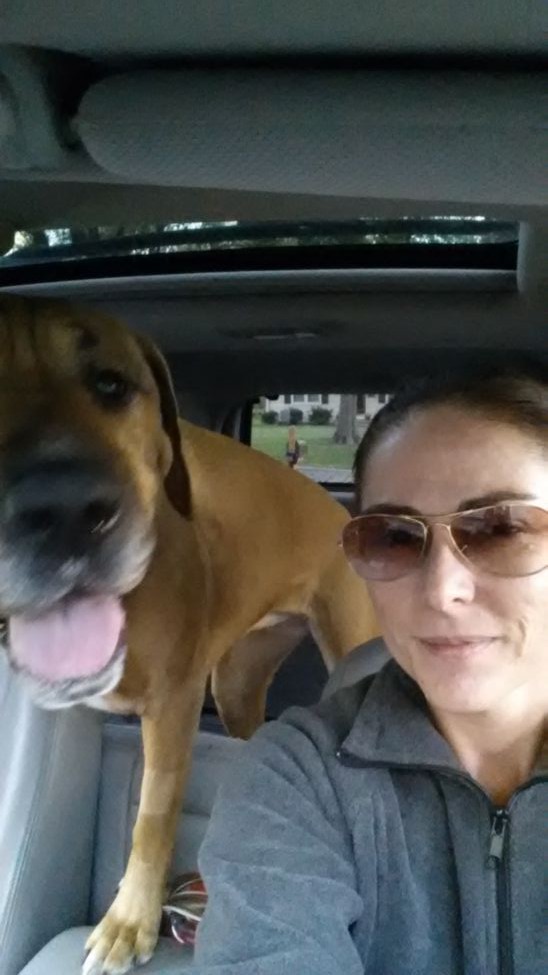 LOVE~ MOLLIE MOO AND FAMILY!!!!
XOXOXOX